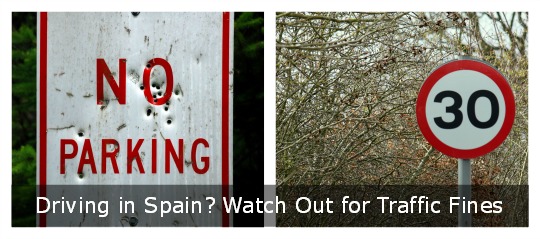 Do you usually rent a car when you visit the Costa del Sol for your holidays? Ever wondered what happens when you commit a traffic offence whilst driving a hire car? Well, we highly recommend you read on as we'll be outlining everything you need to know about traffic fines in Spain and how to avoid them!
Your car hire company will charge you for the traffic fine
Many tourists and holiday makers are often under the impression that they are exempt from traffic fines whilst driving in Spain; however, this is a big mistake. If you are in a hire car and are caught speeding or committing any other offence, the fine will be sent to the car rental company who will then pass the charge on to you. Don't be surprised if you also find an extra charge for administrative expenses as the car rental company has to go through the process of identifying the driver and making the payment to the Traffic Department. You could be looking at an extra 20 to 30 Euros on top of the fine!