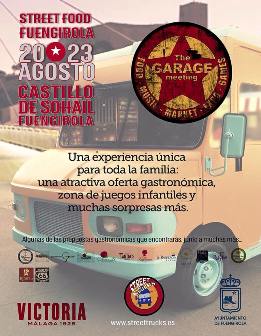 Foodies are in for a treat this weekend as Fuengirola's Sohail Castle hosts Andalusia's first ever Food Truck Festival.
From the 20th to the 23rd August, this unique event promises a fabulous gastronomic experience as well as music and entertainment for all the family. These food trucks will offer around 15 different street food options, most from local establishments.
Equipped with modern kitchens and appliances it's amazing what these chefs can rustle up in such a tight space: succulent and tasty dishes at very reasonable prices. During this weekend's event, visitors will have the chance to sample a wide selection of food including meats, kebabs, fish, seafood, Iberian hams, sandwiches, hotdogs, burgers, home-made ice-creams, milkshakes, cocktails and lots more.