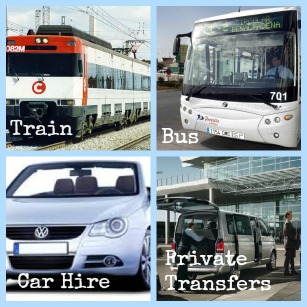 It's a question we get asked daily: What's the easiest way to get to the hotel from Málaga airport? Well, for all those of you who have yet to visit Sunset Beach Club and would like to know all the travel options open to you, here's a list of 5 different methods of transport.
#1 Taxis
This is probably the most popular, convenient and fast way to get to Sunset Beach Club from Málaga airport. The taxi rank is located just outside the main arrivals hall and – with the exception of the busy summer months – you wont have to wait to jump in a taxi which will bring you straight to the hotel.
The journey lasts approximately 20 minutes and the fair should be between €26 and €28 one way. It you have lots of luggage or are travelling late at night or public holidays there may be an additional surcharge fee, but this should not be too significant.