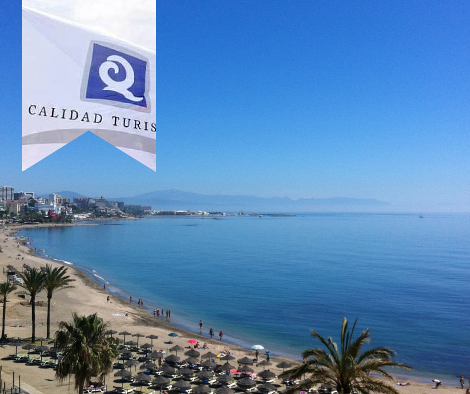 Last week the Mayor of Benalmadena, Paloma García Gálvez, was in Fitur travel fair last week to promote our beautiful municipality and to receive an important award: The 'Q' for Quality awarded to all the city's urban beaches.
This highly regarded distinction has actually been visible on Benalmadena beaches since the summer; last weeks presentation just made the award official!
The beaches included in the award comprise all located on the stretch of coast which goes from Fuente de la Salud Beach all the way to the beach at Sunset Beach Club.