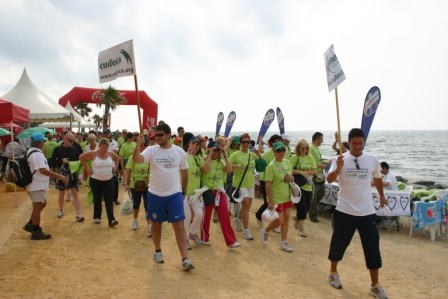 It's Walkathon Time! Come and join us on Sunday 12th May for another edition of this amazing event in aid of the Cudeca Cancer Care Hospice.
If you are interested in contributing to this great cause, the fun packed day begins at 9.30am on Sunday the 12th May. Just head down to the Promenade in front of Sunset  different routes you can choose from, depending on your fitness and energy levels!
Route #1 –2 km wheelchair friendly route (Starts at 11.30am).
Route #2 – 5km route along the beach and promenade from Sunset Beach Club to theMarina and back again (Starts at 11.30am).
Route #3 –10 km route which will take you as far as Torremuelle and the Marina; this one is a little more challenging and involves walking/running up hills (Starts at 10km).