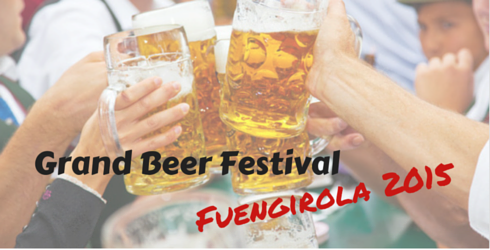 The spectacular Sohail Castle in Fuengirola will, once again, host the city's very own 'Oktoberfest': the 8th Grand Beer Festival.
This fun beer festival (Oktoberfest Olé) opens to the public from the 3rd July to the 19th July. If you're a beer lover, this is one stop you'll have to make during your holiday. You'll be able to sample the finest Bavarian beers and tasty dishes including german sausages, frikadellen and chucrut. All this accompanied by live music from a true German orchestra! They even have a special kids area with organised activities to keep the little ones amused :-).
A special feature this year will be the new VIP area offering a more personalised service and located away from the hustle and bustle of the main festival. If you want to make use of this new service, you'll have to sign up on the official web page (www.oktoberfestole.com) or on their Facebook page.