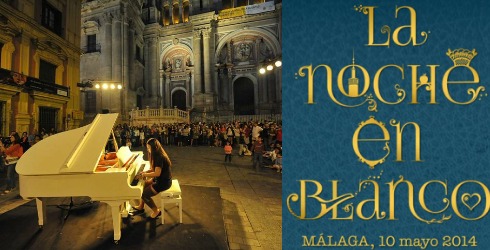 Malaga's 'La Noche en Blanco' (White Night) has established itself as one the city's most important cultural events. This Saturday 10th May from 8:00pm to 02:00am, all who visit the Costa del Sol's capital will be treated to an unbelievable selection of free cultural activities. 
The event organisers (Malaga City Council's Department of Culture) hope to break a record this weekend with around 200 activities spread throughout the city and grouped into various themes:
Museums
Exhibition halls and art galleries
Artistic performances and unique street-facing spaces
Visitors will also be able to enjoy activities related to visual arts; literary and scenic get-togethers; concerts; guided tours of attractions which aren't usually open to the public at these times (such as the Alcazaba fortress) and other programmed surprises during this special evening.