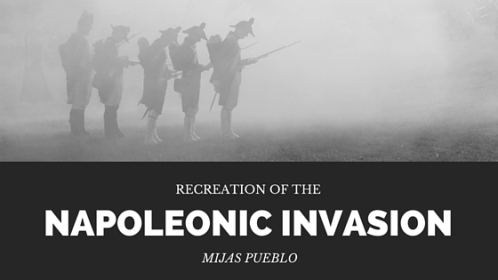 This weekend – 10th & 11th October – the village of Mijas will be recreating the Napoleonic invasion of 1808, a historic event when the villagers had to defend their homes from Napoleon troops.
Mijas Town Hall has been organising this event since 2009 together with the Torrijos 1831 Cultural & Historic Association; its uniqueness has certainly increased its popularity since then!
To add a little more flavour to the events, this year, the local artisans and business associations have decided to contribute to the activities by putting on an Artisans Market offering all sorts 19th century themed goodies including: soaps, crystal and glass products, leather goods and Mexican jewellery which, in those times, were shipped to Spain from the New World.