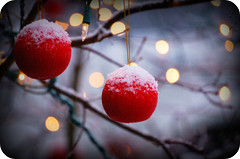 With just over a week to go until Christmas, we're busy getting everything ready for a fantastic Christmas Day celebration here at Sunset Beach Club. We can think of lots of reasons why you should come and spend this special day with us; here's 3 of them:

#1 – Santa Claus is Coming to Visit

Santa has made a very big effort to fit us into his extremely busy schedule and will be stopping off at Sunset Beach Club at midday (12 pm) on Christmas day. All kids staying at the hotel will get a chance to speak to Santa and they'll even get a present from him!

Mums and Dads are also invited to a traditional Bucks Fizz cocktail whilst the kids are playing with their new toys J

#2 – A Delicious Christmas Lunch

Our Head Chef and his team have been slaving away in our kitchens and have come up with an amazing traditional Christmas lunch for our guests. Here's a peek at the menu:

Traditional game terrine with a cranberry chutney ******* Christmas pea and bacon cream soup ******* Traditional roast of stuffed turkey, smoked roasted ham, glazed root vegetables, roast potatoes and cranberry sauce ******* Christmas pudding served with a brandy sauce *******

Wines, Cava, liqueurs, coffee and mince pies are all included in this special Christmas menu priced at €49 for adults and €15 for children aged 3 to 12.

The restaurant opens at 1:00 pm and lunch will be served at 1:30 pm.

#3 Live music and a whole load of fun!

During – and after – your amazing Christmas lunch, you'll be able to enjoy live music with the fabulous Michelle Jane. A great opportunity to dance off those extra pounds you will have just put on!

There you have it, 3 reasons why you need to book now and come and spend Christmas, Sunset Style!

For more information and reservations, please call +00 34 952 579 400.

Merry Christmas!