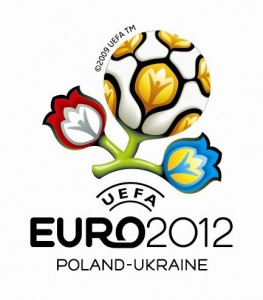 Euro 2012 kicks off tomorrow – 8th June – with the inaugural match between Poland and Greece at 6pm.
We know that many of our guests are 'football mad' and won't want to miss any of the big games – especially the ones involving their national squad – so we'll be showing comprehensive coverage of most games.
Most of the Euro 2012 games will be shown on the screens in the Panorama Bar; however, the big games involving Spain, Ireland and England (Most of our guests hail from these countries) will be shown on the fantastic 6 square metre screen in our Moonlight Theatre!
Here's a list of the games we'll be showing in the Moonlight: 
Sunday 10th June –Spain v. Italy (6pm) /Ireland v.Croatia (8:45pm)
Monday 11th June –France v. England (6pm)
Thursday 14th June –Spain v. Ireland (8:45pm)
Friday 15th June –Sweden v. England (8:45pm)
Monday 18th June –Croatia v. Spain (6pm) /Italy v.Ireland (8:45pm)
Tuesday 19th June –England v. Ukraine (8:45pm)
We're in for some great football! The match between Spain and Ireland is bound to be one of the highlights of the tournament and we're expecting a great turnout and a fantastic atmosphere in the Moonlight 🙂
If you're looking for somewhere to watch the Euro 2012 football, look no further…Everyone is welcome to come and watch the games (even those not staying at Sunset Beach Club) either in our Panorama Bar or in the Moonlight Theatre.
Look forward to seeing you all at the games.