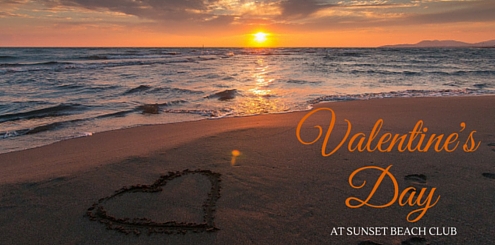 Have you made any plans for Valentine's Day?
This year the 14th February falls on a Sunday so we've decided to celebrate our Valentine's Gala Dinner on the evening of Saturday 13th February so that those who have to work on Monday can enjoy their romantic dinner without worrying about having to work the next day! We're going to celebrate it in style here at Sunset Beach Club! 🙂
Surprise your loved one with a romantic dinner in our Moonlight Theatre, and if you really want to score some points, make the most of our great-value Valentine's Day packages and stay the night too!
You've got a few options to choose from… Continue Reading →