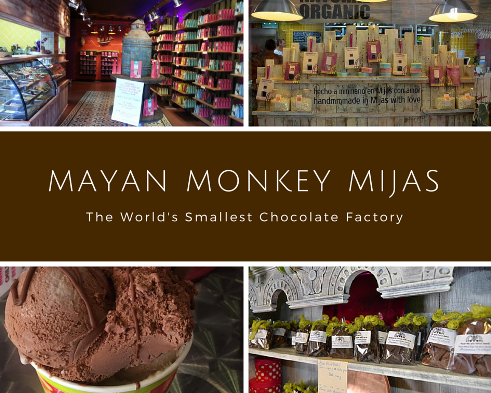 The white village of Mijas has a hidden secret which for the last few years has been delighting chocolate lovers from all over the world… We're referring to Mayan Monkey Mijas, the world's smallest chocolate factory! 
The sign above the entrance to this delightful chocolate factory and museum says it all, "Happiness Laboratory".
Located in the village's 'Plaza Virgen de la Peña' Mayan Monkey isn't your ordinary chocolate factory. From the minute you walk in you are greeted by friendly, enthusiastic and knowledgeable staff who are on hand to help you with all your chocolate related queries or needs. They'll tell you stories about the chocolate's origins and offer you samples to try. And trust us, the place has an impressive collection of exotic chocolate treats which will make you think you're in Chocolate Heaven!