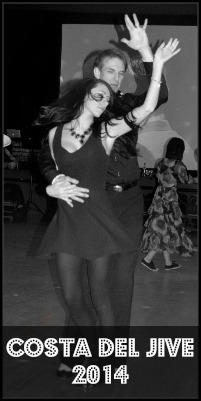 This weekend Sunset Beach Club welcomes over 100 dancers for the first edition of Costa del Jive, a week long event for fans of modern jive. 
The fun starts this Sunday the 30th March with welcome drinks and canapés in the hotel's Sala Malaga followed by a night of dancing in the Moonlight Theatre from 9:00pm to 2:00am!
There's plenty planned for the week with participants able to enjoy daily dance classes (see below), daily activities by the pool (with a little fun thrown in!), a fancy dress fun night or just relax by the pool and soak up the spring sunshine – with a nice glass of sangria, of course!