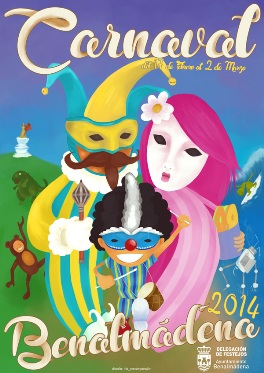 Tomorrow (20th February) is the big day: The start of the Benalmadena Carnival!
The fun starts with the official opening of the Carnival – known as the 'Pregon'- which takes place in the 'Plaza de la Mezquita' at 8:00pm. This marks the start of a fortnight full of colour, creativity and fun with activities and events for all ages.
After months of preparation and rehearsals, the BenalmadenaTown Hall has just presented the full programme of events for the Carnival which take place in Arroyo de la Miel and Benalmadena Pueblo.
There's lots planned for the next two weeks; below you'll find a selection of the most popular events:  Continue Reading →