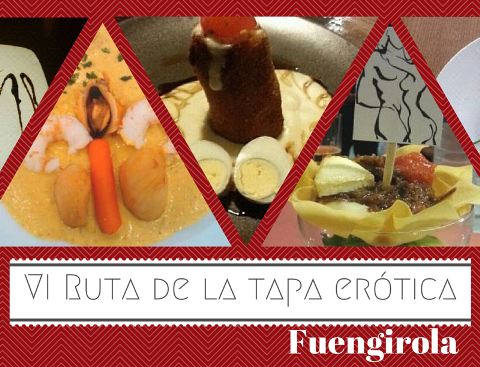 Fuengirola is getting ready for the 6th edition of its, now famous, Erotic Tapas Route (Ruta de la Tapa Erótica). 
From the 31st October to the 16th November, local residents and visitors to Fuengirola will be able to enjoy one of town's most popular events of the year and a must-visit for fans of the traditional Spanish tapa!
A hundred bars and restaurants have already signed up for this year's edition, that's twenty two more than last year! Of these one hundred businesses, twenty six are taking part for the first time and many are newly opened. There's no doubt that the popularity and success of the Erotic Tapas Route over the past few years has encouraged these high participation numbers.