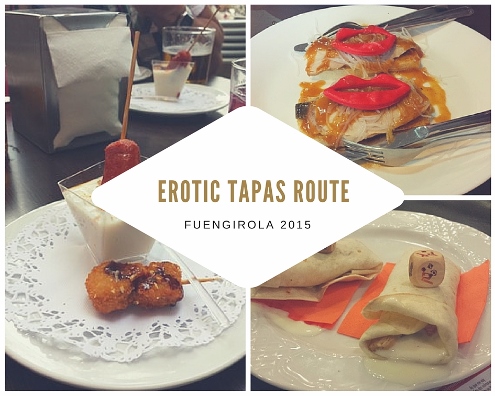 On the 30th October 2015, our neighbouring town of Fuengirola kicks off the 7th edition of the "Ruta dela Tapa Erótica" (Erotic Tapas Route), a simple and original idea which, since the first edition, has become a reference all over Spain.
Up until the 15th November, visitors to Fuengirola will be able to enjoy this traditional Spanish snack, with a slightly "spicy" touch. This year, the route sees 100 different establishments take part, each preparing a sensual and fun tapa, with creativity and flair being the main ingredients.
Anyone who visits one of the participating restaurants or bars will be able to sample one of these "erotic" tapas and a cool beer for a – very reasonable – €2.