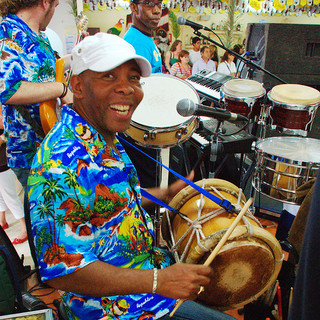 Fuengirola's main fairground is almost ready to host the ever-popular 'Feria Internacional de losPueblos' (International People's Fair), a multicultural event where visitors can experience the rich cultural diversity the city has to offer.
This year the Fair will last 5 days (from 1st to 5th May, 2013); with 33 participating countries, each with their own "Caseta" or stand, the fun is guaranteed!
For those of you who have yet to visit the Feria de Los Pueblos, it really is a must-see event where you'll be treated to beautiful music from all over the world, delicious mouth-watering foods (The Argentinian Barbecue is highly recommended :-)), traditional dances and a dazzling display of colourful costumes.
In previous years the fair has managed to attract nearly one million visitors, cementing its reputation as one of the most popular and successful events on the local calendar.