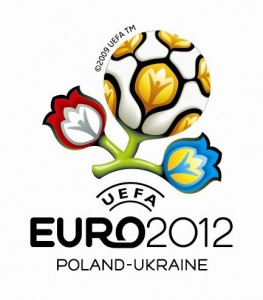 Euro 2012 kicks off tomorrow – 8th June – with the inaugural match between Poland and Greece at 6pm.
We know that many of our guests are 'football mad' and won't want to miss any of the big games – especially the ones involving their national squad – so we'll be showing comprehensive coverage of most games.
Most of the Euro 2012 games will be shown on the screens in the Panorama Bar; however, the big games involving Spain, Ireland and England (Most of our guests hail from these countries) will be shown on the fantastic 6 square metre screen in our Moonlight Theatre!
Here's a list of the games we'll be showing in the Moonlight: