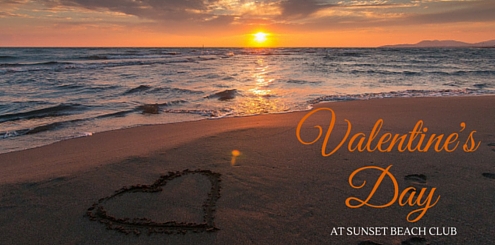 Have you made any plans for Valentine's Day?
This year the 14th February falls on a Tuesday so we've decided to celebrate our Valentine's Gala Dinner on the evening of Saturday 11th February so that those who have to work can enjoy their romantic dinner without worrying about having to work the next day! We're going to celebrate it in style here at Sunset Beach Club! 🙂
Surprise your loved one with a romantic dinner in our Sala Málaga Banquet Room located on the 7th floor of the hotel and boasting stunning views out to sea.
Here's a quick look at the delicious menu our chefs have put together for the Valentine's Day dinner… Continue Reading →