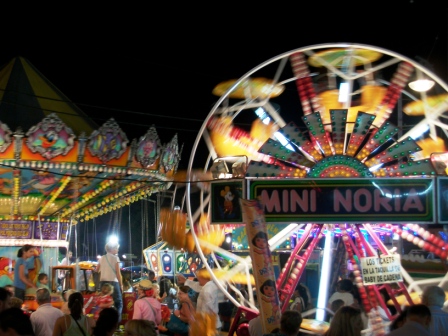 It's that time of year again! Arroyo de la Miel in Benalmadena is getting ready for its annual San Juan Festivities; a fun packed week full of great food; lots of drink; music and flamenco dancing!
If you're here on holiday from the 24th to the 29th June (2012) we highly recommend you take a trip up to the fair and experience the fun atmosphere of a true Spanish "Feria".
As with most local festivities, the San Juan Fair in Arroyo de la Miel is split into two: A day fair (form 12pm to 7pm) which is located in the centre of town and a night fair which is located just above Paloma Park.