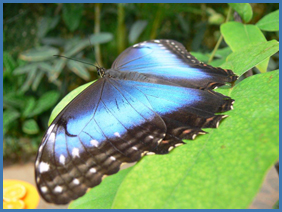 As from tomorrow (Friday 25th March) Benalmadena will be the home of the largest butterfly park in Europe. This new 2000 square metre installation had been built to resemble a traditional Thai building and will prove to be a favourite amongst locals and tourists alike.
This unique initiative has been backed by the Benalmadena Town Hall which has provided the plot on which the park has been built; this initiative will only help to strengthen Benalmadena's position as the Costa del Sol's leading resort for family holidays.
The Butterfly Park's main building includes a glassed tropical garden which has a surface area of over 900 square metres and is 8 metres high; this is where visitors can experience the beauty of more than 1500 exotic butterflies in full flight.