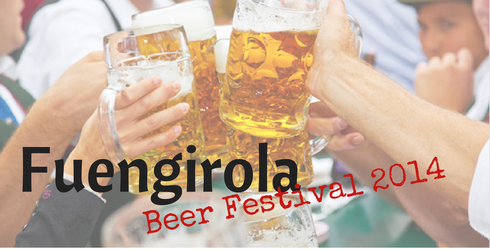 Our neighbouring town of Fuengirola doesn't stop!
Having recently held the Medieval Fair in their impressive Sohail Castle, starting today this spectacular venue will host Fuengirola's very own Oktoberfest-style festival.
This fun beer festival (Oktoberfest Olé) opens to the public from the 22nd August to the 7th September. If you're a beer lover, this is one stop you'll have to make during your holiday. You'll be able to sample the finest Bavarian beers and tasty dishes including german sausages, frikadellen and chucrut. All this accompanied by live music from a true German orchestra!
This year's event offers various themed nights with some fantastic offers on food and drink. Here's a list of all the themes and their dates:
Tuesday 26th August: Eurosausage Festival – All sausages just 1€ each!
Wednesday 27th August: Master Beermaker – German beer at half price.
Thursday 28th August: White Festival – Baccanali from Ibiza.
Thursday 4th September: Fancy Dress Festival – Come in fancy dress and for every 1 litre jug of beer you buy, the second one is free!!!
Friday 5th September: Viking Festival – With every 1 litre jug of beer, you get a free Viking hat as a gift
Sunday 7th September: People's Fest – All products at half price!
Entrance to the Beer Festival is free and the opening times are as follows:
Monday to Saturday: 7:00pm to 2:00am
Sundays: 12:00pm to 2:00am
Enjoy the Festival!!!