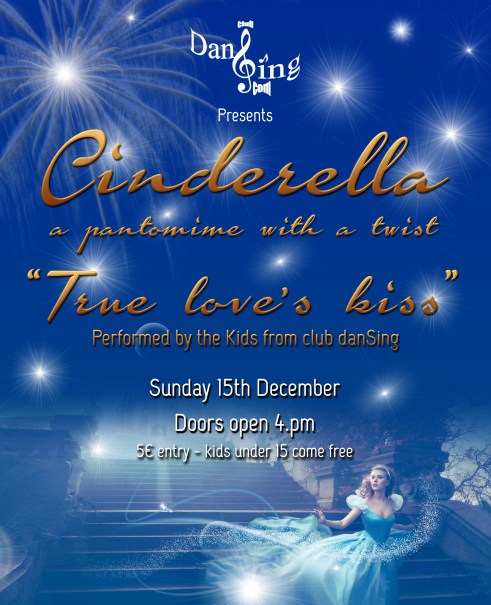 Get into the Christmas spirit next weekend and come and watch the kids from Club DanSing Performing Arts Club put on a very special show for you: a slightly different pantomime… "Cinderella, True Loves Kiss! A Pantomime with a Twist!".
Kids aged 3 to 22 will take to the stage of our Moonlight Theatre and fill your afternoon with a fun and entertaining mix of acting, singing and dancing. We're told the show is great fun and there will be lots of audience participation so make sure you mark the date on your calendars… Sunday 15th December 2013 at 4pm!
Tickets are just €5 per person and kids under the age of 15 can enter for free.