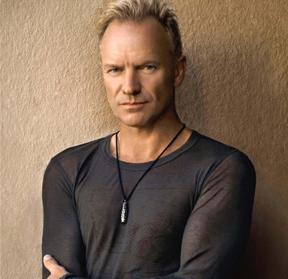 Sting has just announced a last minute change to his world tour by adding a concert in Marbellaon the 30th June 2012.
Great news for Sting fans as the concert will be held at the Puente Romano Tennis Club, a small and intimate venue and a unique opportunity to be one of the lucky 2000 people (more or less) to witness this great concert. Sting usually plays to massive stadium audiences so this will be a great chance to see him up close!
The Marbella concert is one of only two venues which Sting will be playing in Spain as he makes his way around the globe on this 60 city world tour.
Sting will be joined on stage by a spectacular band of musicians including Dominic Miller (guitar), David Sancious (Keyboard), Vinnie Colaiuta (Drums), Peter Tickell (Electric Fiddle) and Jo Lawry (Vocals).
Important Information about the Sting Concert in Marbella
Where: Puente Romano Tennis Club inMarbella
When: 30th June 2012
Time: 9:30 pm
Price: Between €90 and €250
Where to Buy Tickets: Call the hotline on 608 134 380 or www.ticketmaster.es
This will be an unforgettable show which will include hits from Stings 25 year long career, including favourites from 'The Police'.