Panorama Bar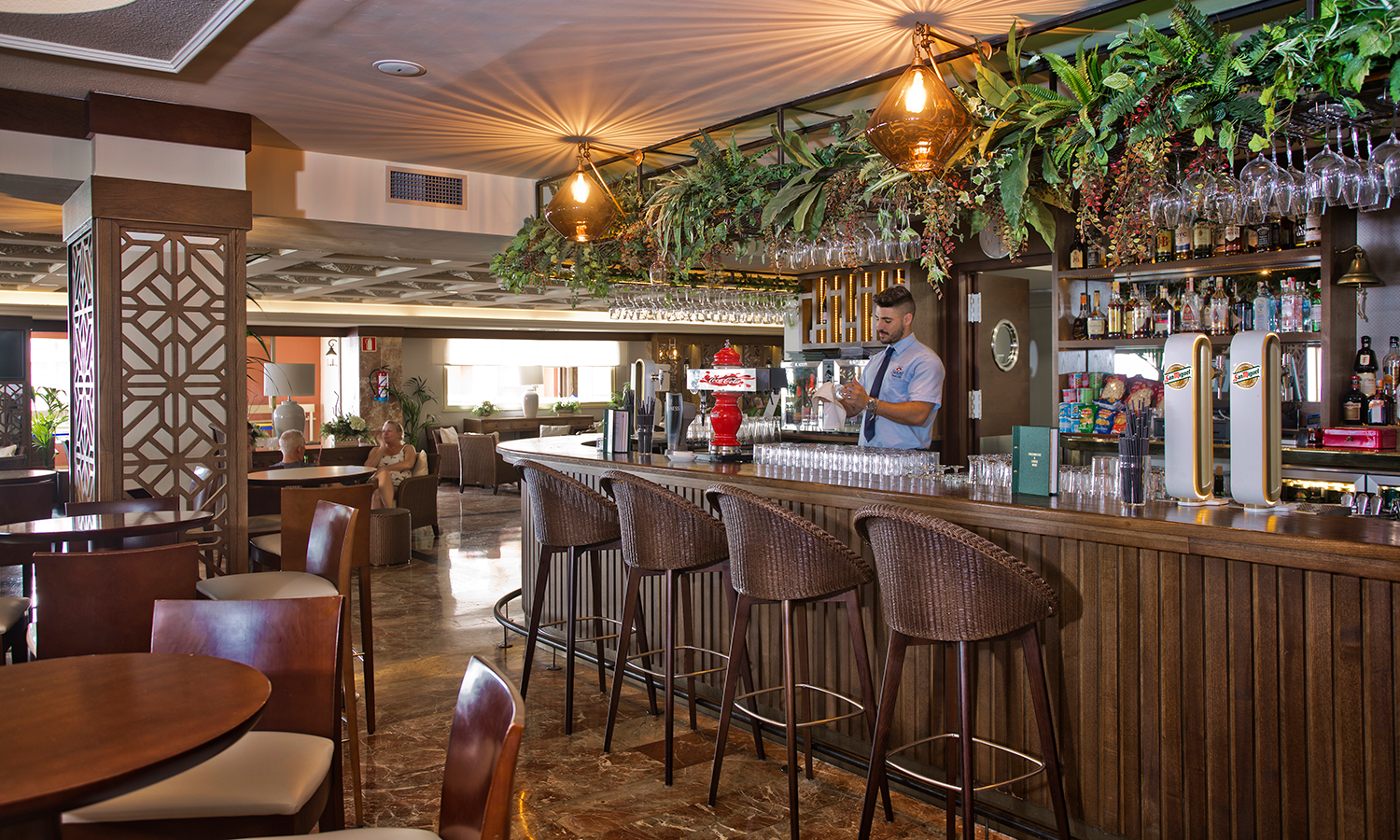 Panorama Bar - Drinks Menu
Happy Hour Every Day!
As the name would simply, this bar enjoys spectacular views over the Mediterranean, both from the main bar and lounge seating area, and also from the balcony. Located on the main reception floor, the Panorama Bar is a real hub of activity and favourite meeting place for guests, especially during the daily Happy Hour.
Happy Hour: 18:30hrs -19:30hrs
Live Sports Coverage
The Panorama Bar is particularly popular with sports fanatics as the large flatscreen TVs provide live coverage of major international sporting events. Throughout the day you can enjoy all the rugby, football, snooker, darts, GAA, horse racing, tennis, golf, and motor racing.
Free Wi-fi
Free wi-fi is available in the Panorama Bar and sixth floor lounge area.