Winter Works 2022-23
Winter Works Information and Updates (last update 10/03/2023)
Our Winter Projects are now complete!


We look forward to welcoming guests, both new and old, to enjoy our newly upgraded facilities!
HOTEL ENTRANCE & RECEPTION
We hope our guests will love our new entrance and lobby area as much as we do!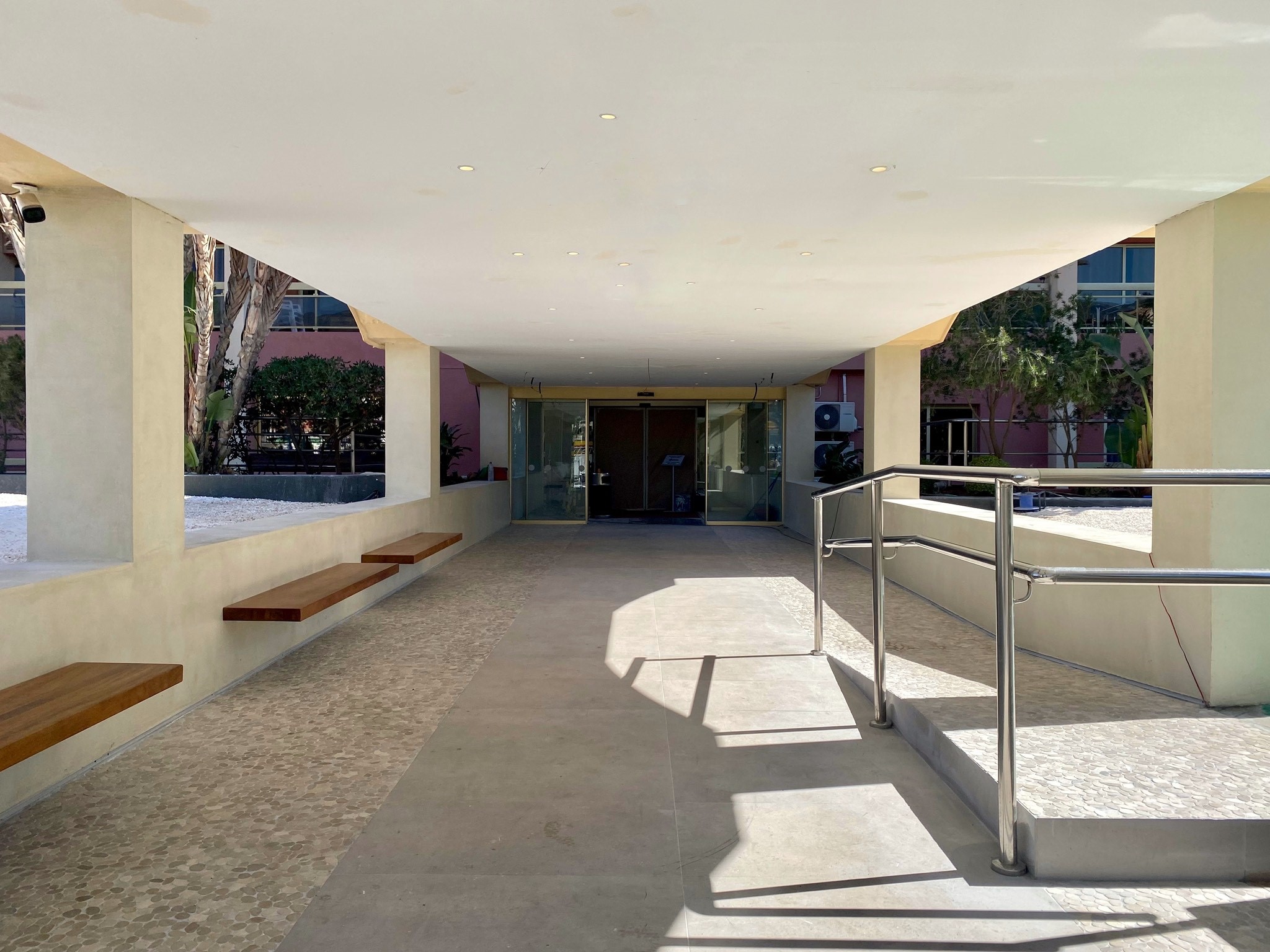 The hotel entrance has been renovated and brightened up, plus the gardens to the side have been re-modelled with gentle water features and clearer views of the sea.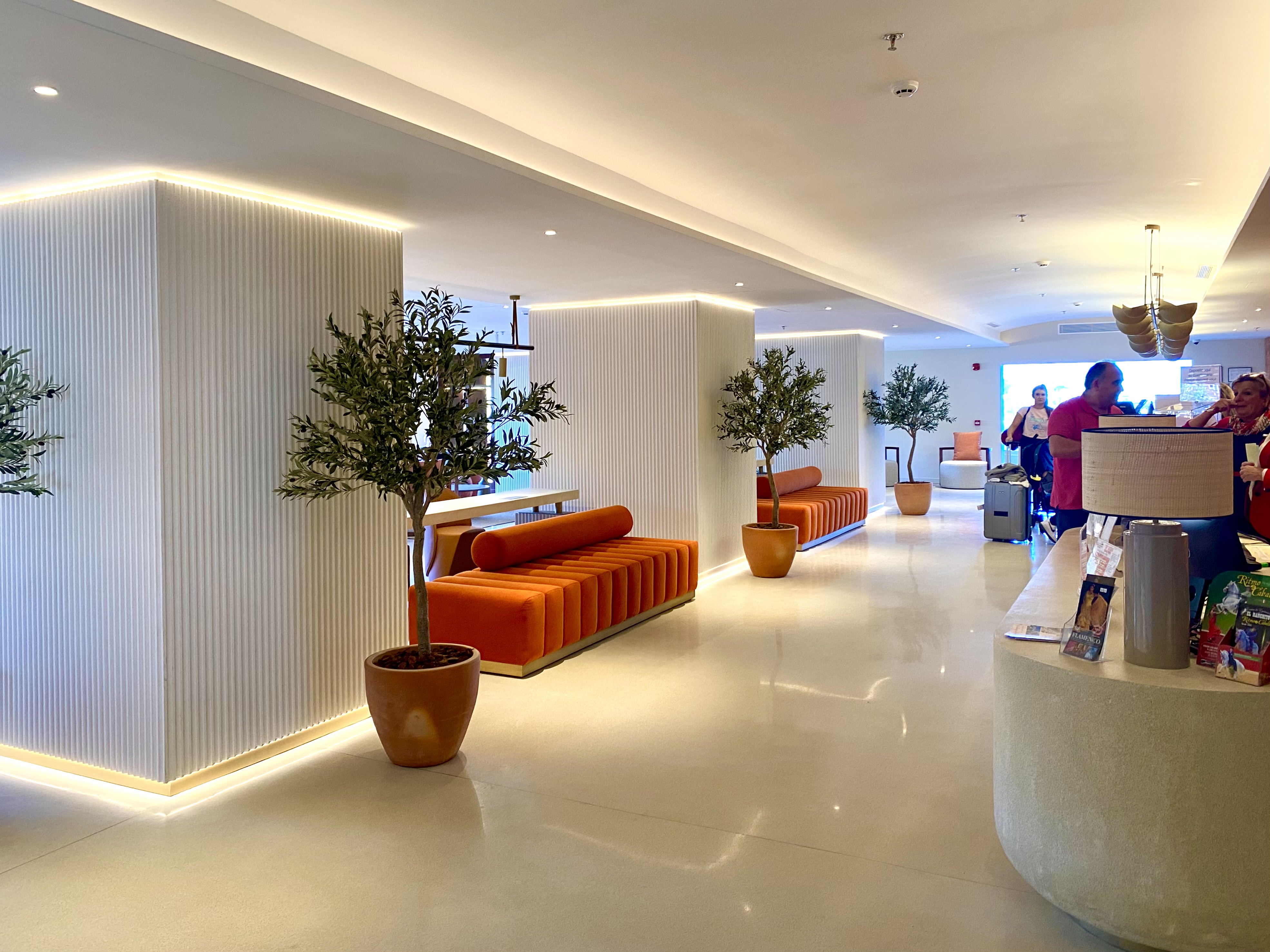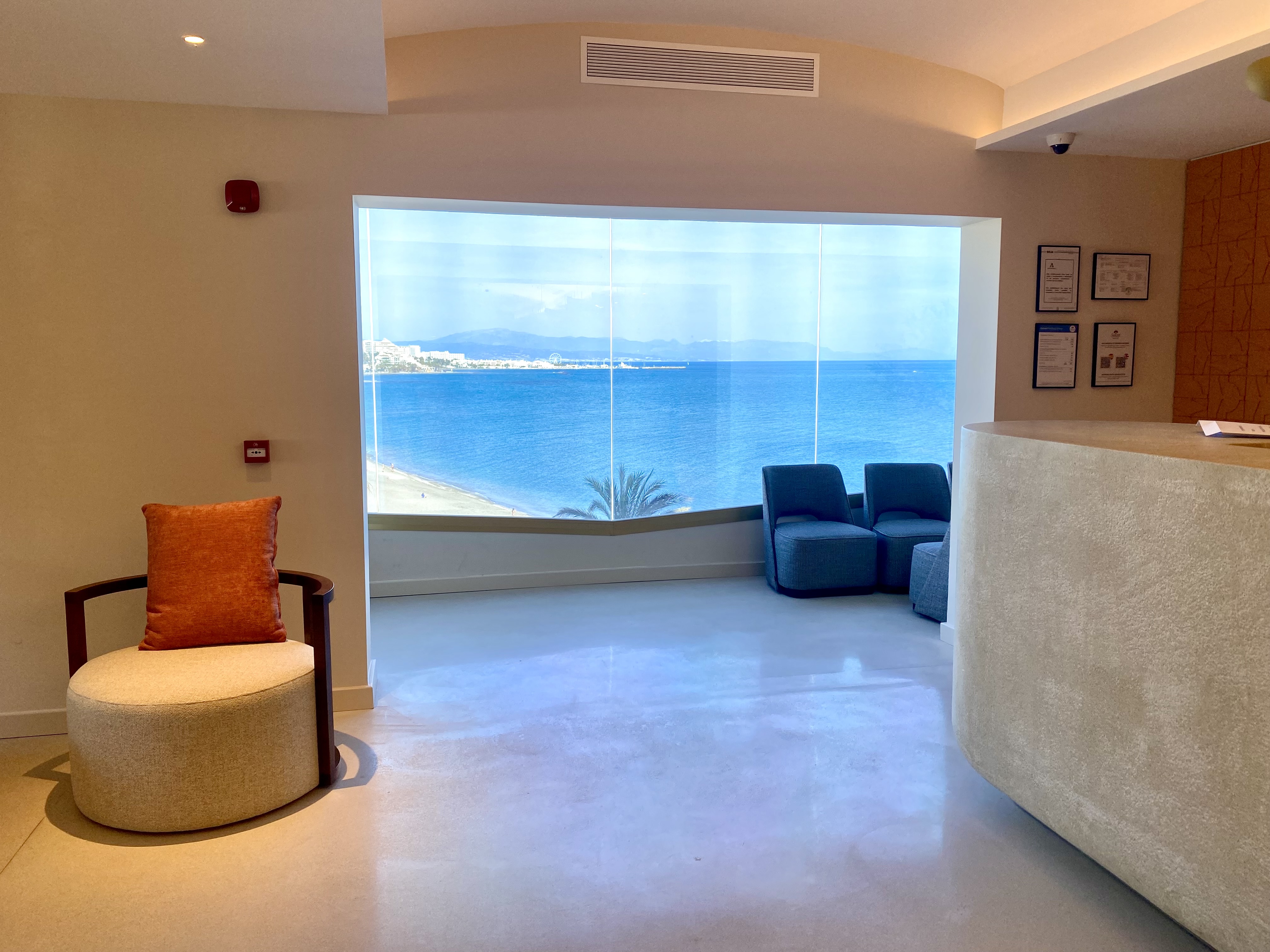 The new cream and pastel tones, modern furniture, accessories, and extended mirador window have all contributed to making the reception area much brighter than before.
OASIS RESTAURANT
We are delighted to announce that our completely renovated Oasis Restaurant re-opened on 10th March 2023.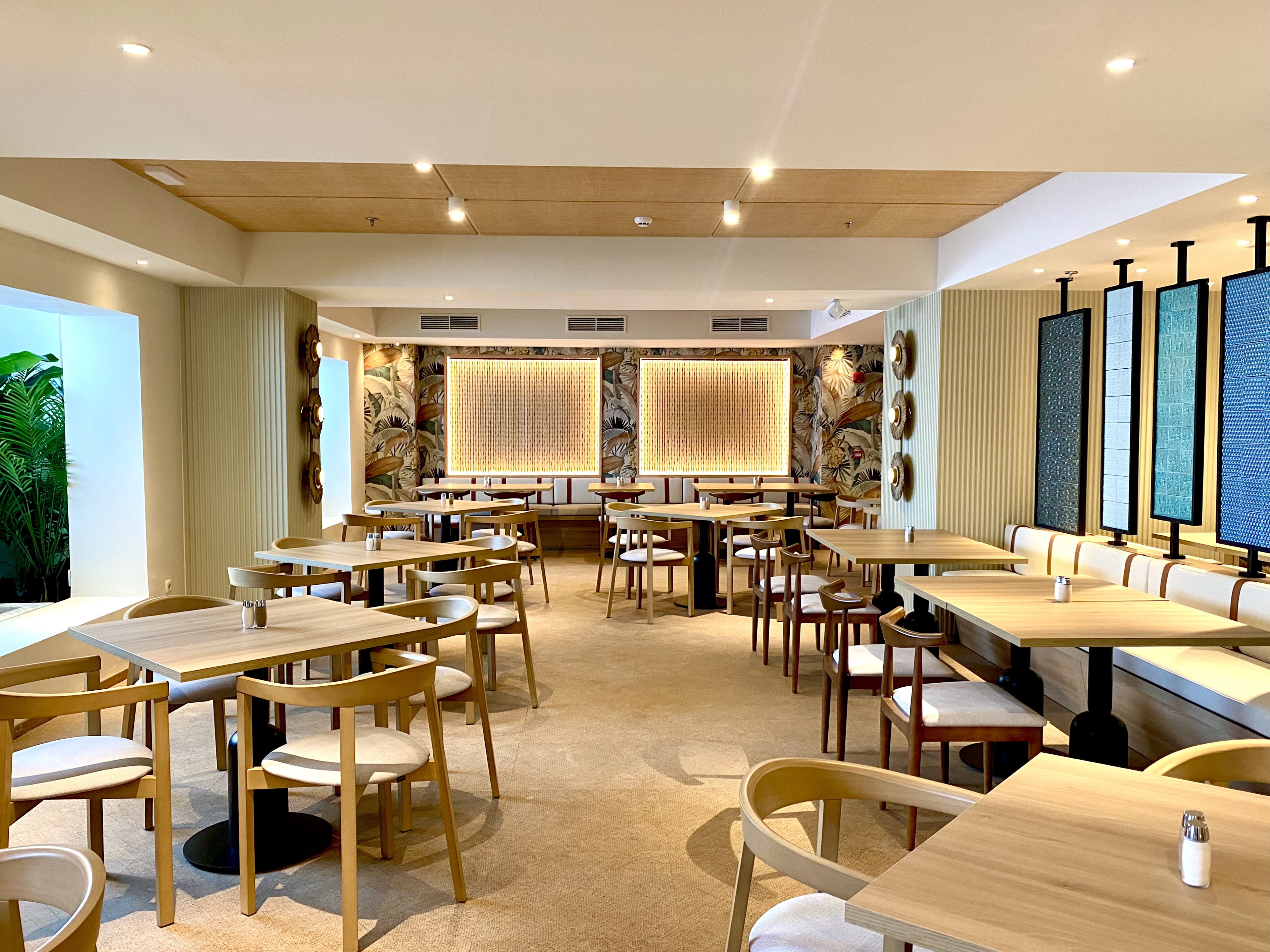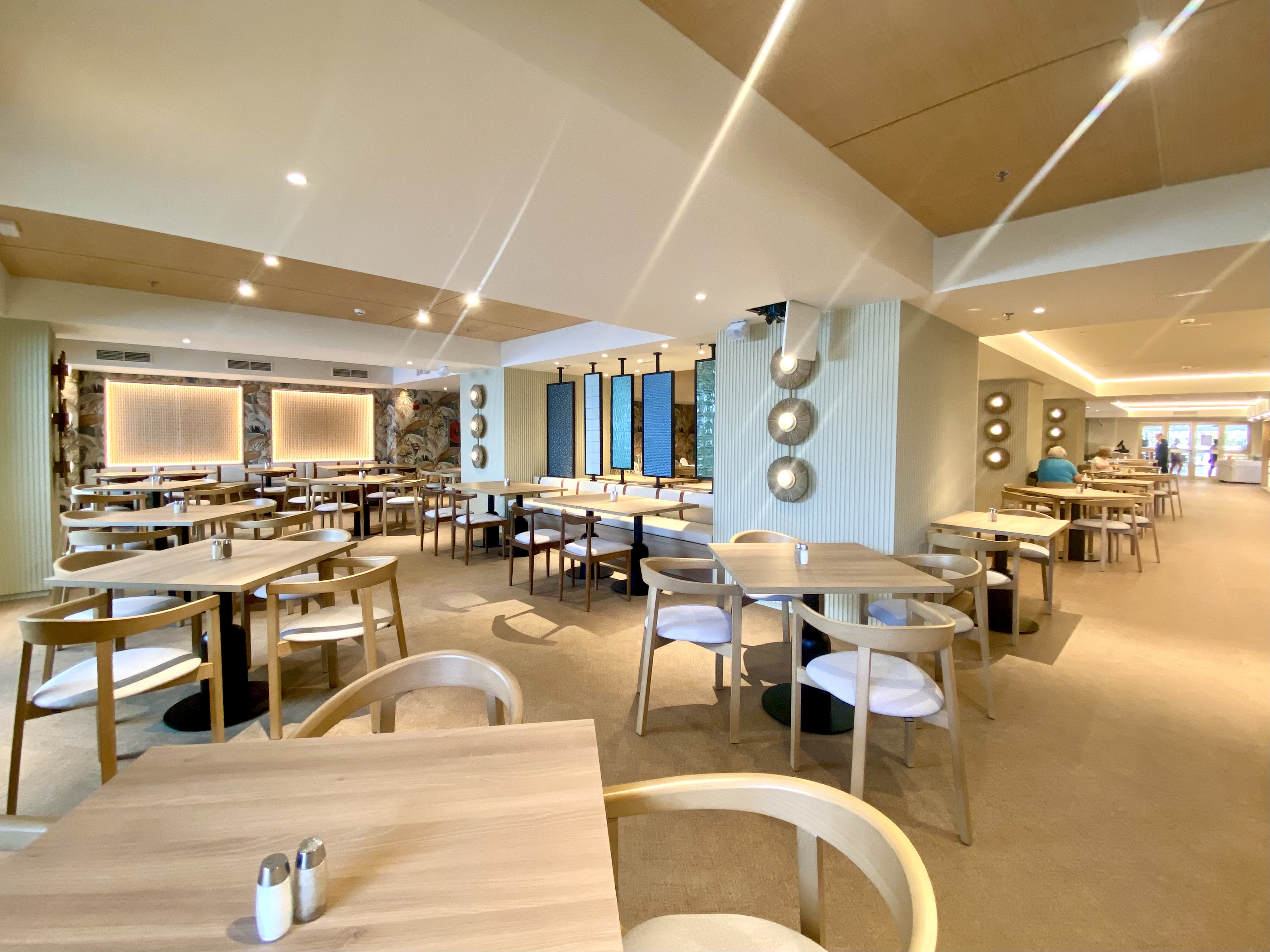 We look forward very much to welcoming guests to the new cosy ambience and comfortable seating areas, and to enjoy our upgraded buffet breakfast and dinner services. A section of the restaurant will be available for à la carte dinner service in the low season when the Oasis Terrace is closed.
(Dinner buffet can be paid for nightly on the door, or you can book Half Board in advance along with your accommodation, subject to availability.)
The Oasis Terrace is open for lunch and afternoon snacks most of the year, and will open for à la carte dinner from 30th March.
Winter Maintenance Works
As always in the Winter, some general Winter maintenance and repair/painting works are being carried out in some apartments and public areas. The last section of the swimming pool area floor is currently being painted and having additional sunshades installed. These have been carefully planned to keep any disturbance to guests to a minimum. We are working to ensure that the hotel is in the best condition for your future enjoyment.
As always, guest satisfaction is our priority and rooms will be assigned away from any possible disturbance.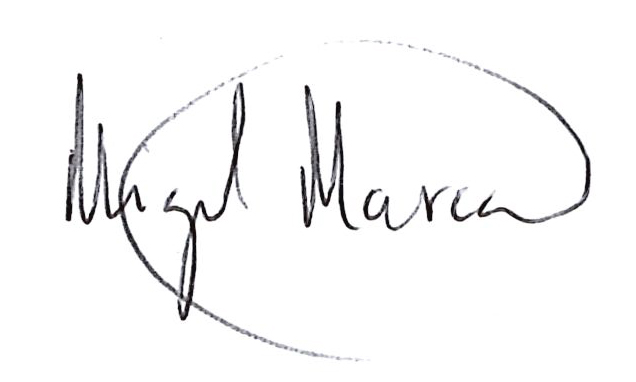 Miguel Marcos
Director General