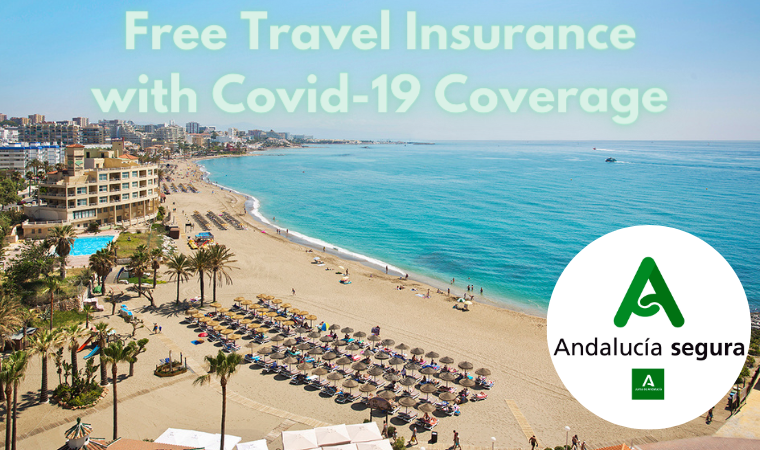 If you're planning on visiting Benalmadena or the Costa del Sol this year (2021) you'll be delighted to know that the Andalusian regional government is offering FREE travel insurance covering Covid-19 to all international tourists who travel to our beautiful region from the 1st January to the 31st December 2021.
This insurance provides free coverage for you when you travel to Andalusia (with the small exception of having to pay a €100 excess fee). You must be staying in fully registered and regulated accommodation such as Hotels, Hostals, Touristic Apartments, aparthotels, registered rural accommodation or Campsites. If you stay at Sunset Beach Club you will be covered by this new insurance. 😊
Coverage includes:
Medical, surgical or hospitalization costs for patient and companions
Medical costs of transport and repatriation
Transport and repatriation in the event of death due to Covid-19
Costs for the extended stay at a hotel by the insured and companions
For a more detailed explanation of the coverage available and to download a copy of the General Terms and Conditions of the Travel Insurance please CLICK HERE!
A few more important details to keep in mind…
The insurance is available to tourists who come on holiday by plane, boat or car.
Only non-residents and people visiting on holiday are eligible for this insurance cover.
If you stay in a self-catering apartment or with friends you will not be covered.
There are no age limits. This insurance is for all ages.
So, when you're ready to book your holiday at Sunset Beach Club again, you can do so safe in the knowledge that you will we covered by this new free insurance should you fall ill and need treatment whilst here.
For more information visit the official site for the new International Travel insurance for Andalusia.