Sunset Beach Club is proud to have been selected as the official hotel partner for the European Cricket Championship (ECC) which takes place at the Cartama Oval from the 13th September to the 8th October.
Teams from 15 European Countries will take part in the limited overs competition and will be split into 3 groups, each consisting of 5 teams.
Group A: Luxembourg, Norway, Spain, Sweden and Belgium
Group B: Netherlands XI, Austria, Romania, Portugal and Hungary
Group C: England XI, Italy, Germany, Finland and the Czech Republic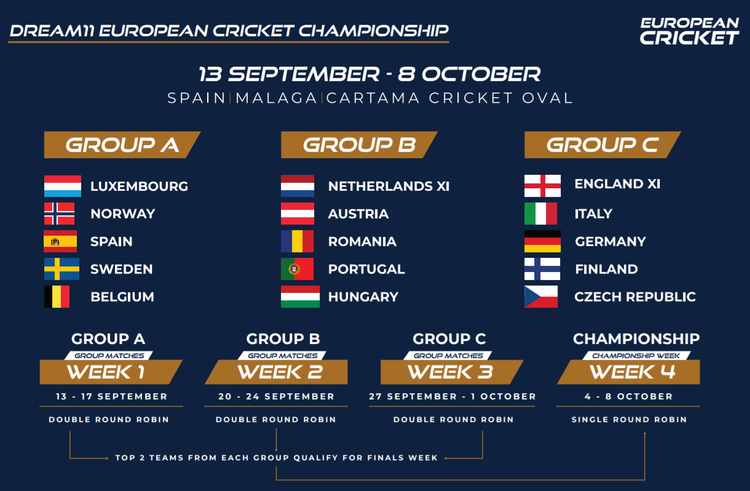 Matches take place over a period of 3 weeks from Monday 13th September. Each group will feature 24 games (T10) – a double round robin and a playoff. The leading two countries in each group will advance to the finals week scheduled from the 4th to the 8th October.