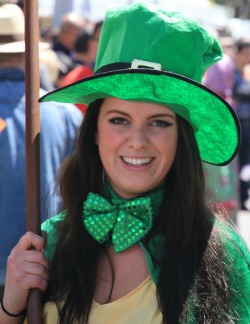 St Patrick's Day is a popular celebration in Benalmadena. Every year over 1000 people (Irish locals, visitors and pretty much anyone looking to have a good craic) join in the parade in the centre of town and the amazing party which takes place next to Paloma Park afterwards! Unfortunately, due to Covid restrictions the festivities have been cancelled the past two years but we're delighted to inform you that this 2022 the celebrations will be taking place!
It's no secret that Sunset Beach Club is an Irish-owned hotel, therefore, the 17th March is an important day on our calendar. Every year we prepare our "Sunset Style" celebrations which include consuming copious amounts of Guinness at the Panorama Bar and a fantastic "Irish Themed" set menu for all our guests in the Oasis Restaurant! (See below)
This year's celebrations in Arroyo de la Miel have now been confirmed. Things are looking good at the moment with infection levels going down and restrictions being lifted. Weather permitting, we'll all be able to enjoy a fun day out on the 17th March!