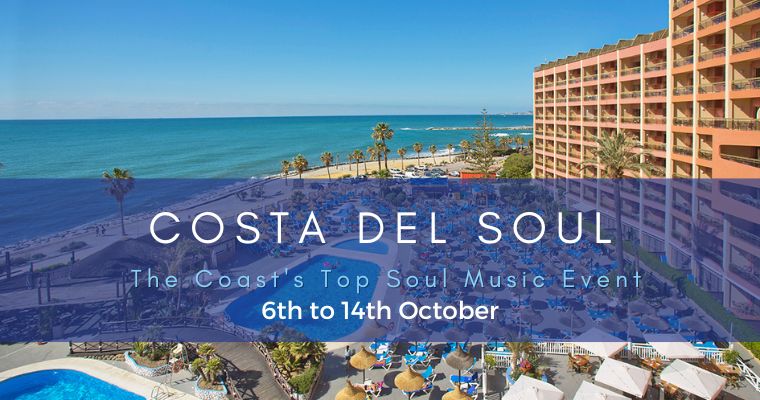 October is 'Soul Time' here at Sunset Beach Club!
For the 15th year, our friends at Goldsoul – well-established UK Soul event promoters – are coming back for a fun week of the best tunes, lots of dancing and, of course, sunshine!!!
This year's 'Costa del Soul' event promises to be the best yet. After the success of the extended 9-day event (It's usually seven nights) this year Goldsoul will repeat this winning formula and Costa del Soul will run from Friday 6th October to Saturday 14th October featuring some of the top DJ's from the UK playing the most fantastic Soul Music Tunes throughout the day.
Soul music lovers can enjoy their daily dose of Classic Soul tunes by the hotel's Tikki Poolside Bar whilst enjoying a cool jug of Sangria and working on their tans!
After a hard day by the pool, the fun continues in the Panorama Bar with some laid-back soul from 6 to 9 pm. This includes the ever-popular happy hour and the chance to catch up and watch the latest live Premiership or Champions League football matches.
(more…)