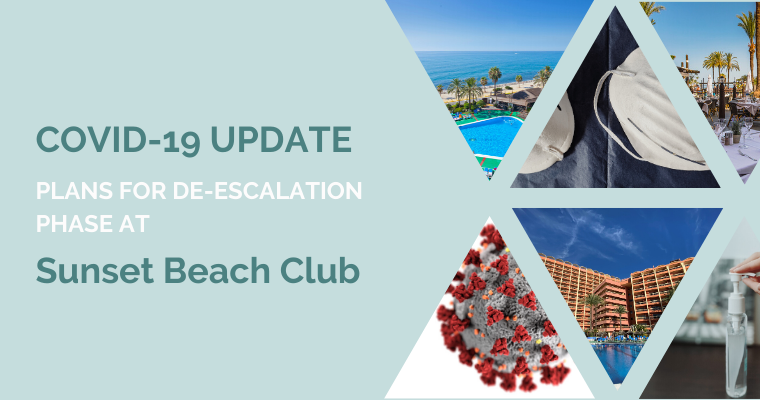 As a reader of our blog and possibly a customer and friend of our hotel, we wanted to keep you informed about the latest news and how the immediate future looks for our business.
After eight hard weeks, it seems that we can finally see a light at the end of the tunnel. Although the recent de-escalation plan proposed by the government presents us with operational problems, we are confident that we´ll soon be able to resolve them and announce our opening date to the public shortly.
Right now the hotel is in the capable hands of our Deputy General Manager, Miguel, who is taking great care of the hotel facilities along with the security team and a member of our maintenance service.
Miguel keeps us informed of news and anecdotes from day to day life at the hotel during this state of alarm. A few days ago, he sent us this photo of a couple of ducks that have settled in our pool area; Yes, they definitely know how to choose a hotel!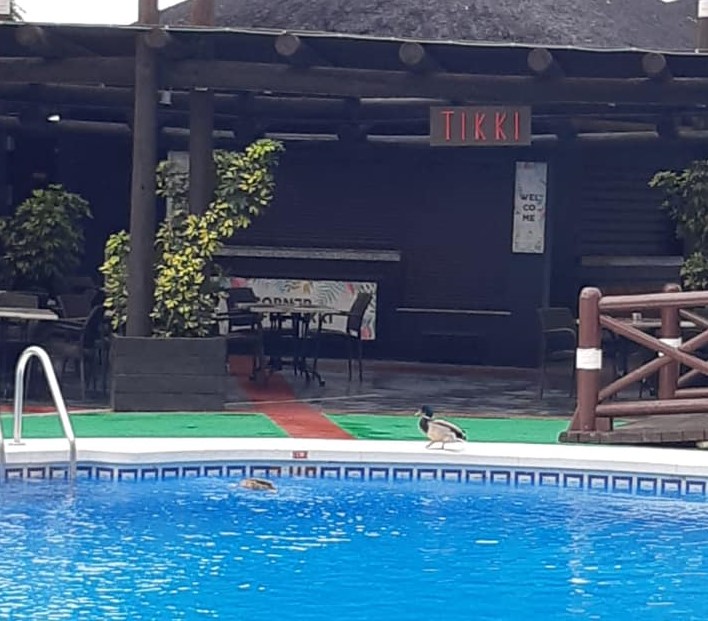 If we want to be able to re-open the hotel soon, we really hope our guests start to book their next holidays soon. Although we understand that going on holiday is not your priority right now, having something positive to look forward to might help you make this situation more bearable.:-)
Don't forget that we offer very flexible booking conditions. You can book your getaway or holiday without having to pay anything now and with the possibility of canceling your reservation up to 48 hours before the arrival date without expenses or penalties.
The great advantage of our hotel is that we offer accommodation in apartments with fully equipped kitchenettes, which allows you to enjoy our exquisite sea-front location, but at the same time maintain the social distancing required. You can enjoy meals on the terrace of your apartment without having to worry about the queues and crowds of conventional hotel buffets. In our first floor supermarket, you will find everything you need to prepare your favorite dishes in the tranquility and security of your apartment.
While we wait for the authorities to confirm the safety and hygiene requirements for hotels in these next phases of de-escalation, we assure you that the well-being and safety of our customers will always be our highest priority. As soon as we have more information about the protocols to follow, we will publish it in the special section of our website dedicated to Covid-19.
Finally, remember that if you are encouraged to book a stay at our hotel, by doing so directly through our website or by calling +34 952 579400 you will benefit from exclusive benefits such as Best Rate Guarantee, priority room assignment, free Premium Wi-Fi access, free baby pack (with cot, baby bouncer and bottle warmer) and a welcome gift! 
Take good care of yourself and we look forward to welcoming you to Sunset Beach Club soon.