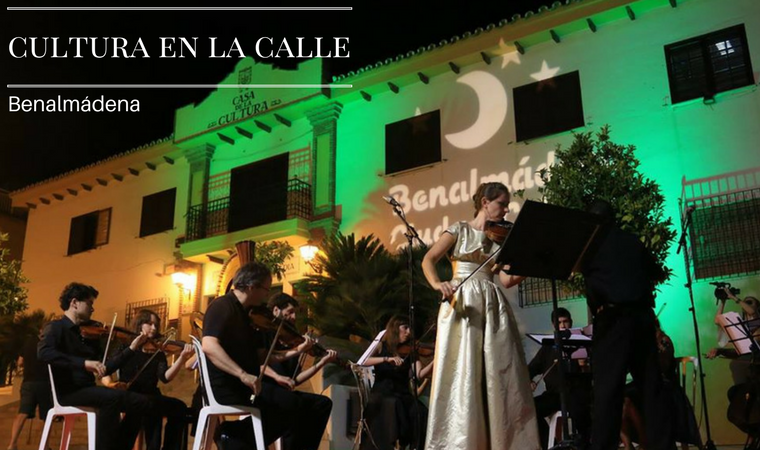 During the months of July and August, Benalmadena town hall has organized a special programme called "Cultura en la Calle" (Culture in the streets), an impressive selection of free cultural shows in different locations around the municipality (Benalmadena Pueblo, Arroyo de la Miel and Benalmadena Costa): Plaza de Austria, Jardines del Muro, Plaza de la Tribuna, Plaza de las Flores, Los Nadales Fairground, Paloma Park and the area in front of Bil-Bil Castle (just a few minutes walk from Sunset Beach Club).
Benalmadena locals, as well as visitors and tourists, will be able to enjoy the best jazz, flamenco, classical music or movies during the warm summer nights, a cultural alternative which they'll be able to add to the traditional beach and sun the resort is famous for.
This initiative, which has been a great success over the past two years, is being repeated in an effort to highlight Benalmadena's cultural diversity.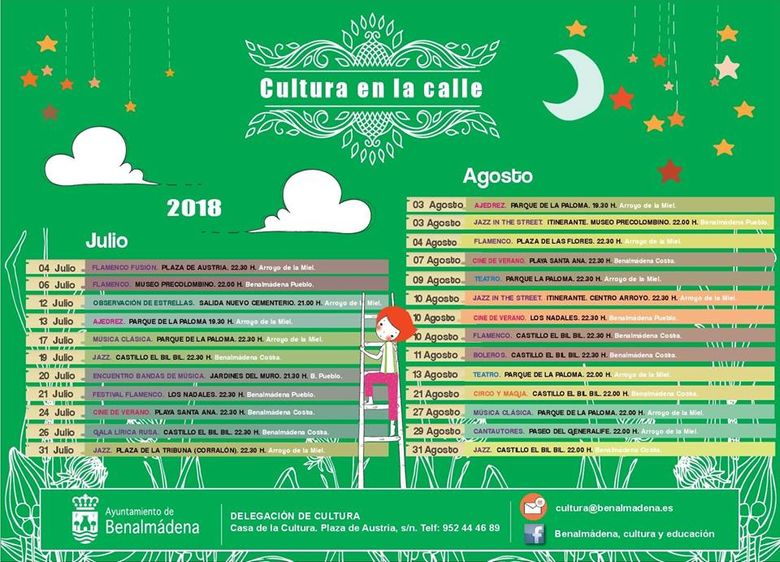 The programme (see image) includes flamenco shows, jazz shows, classical music shows, summer cinema on the beach, theatre shows, and chess championships.
Here are some of the highlights of the events calendar for this summer:
12th July – Star gazing on Mount Calamorro (21:00 h)
19th July – Jazz at the Bil Bil Castle (22:30 h)
21st July – Flamenco Festival in the Nadales Fairground, Benalmadena Pueblo (22:30 h)
21st August – Circus and Magic show at the Bil Bil Castle (22:00 h)
27th August – Classical music in Paloma Park (22:00h)
All the shows and performances in Benalmadena's cultural summer programme are free of charge!
And if you're looking for more events and shows, be sure to check out the Sunset Beach Club events calendar. We've got an amazing selection of free shows in our Moonlight Theatre every evening throughout the summer!