Adapted Rooms & Facilities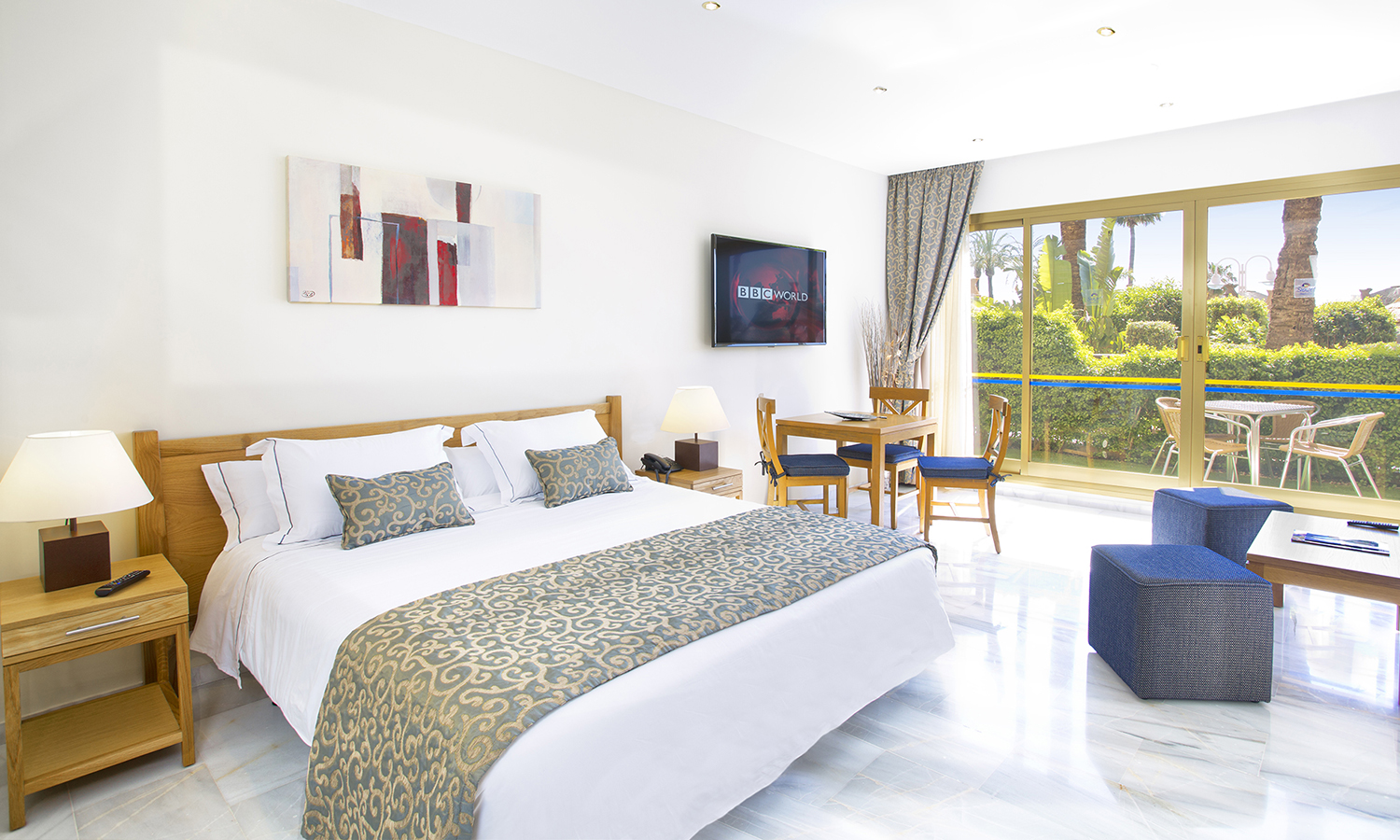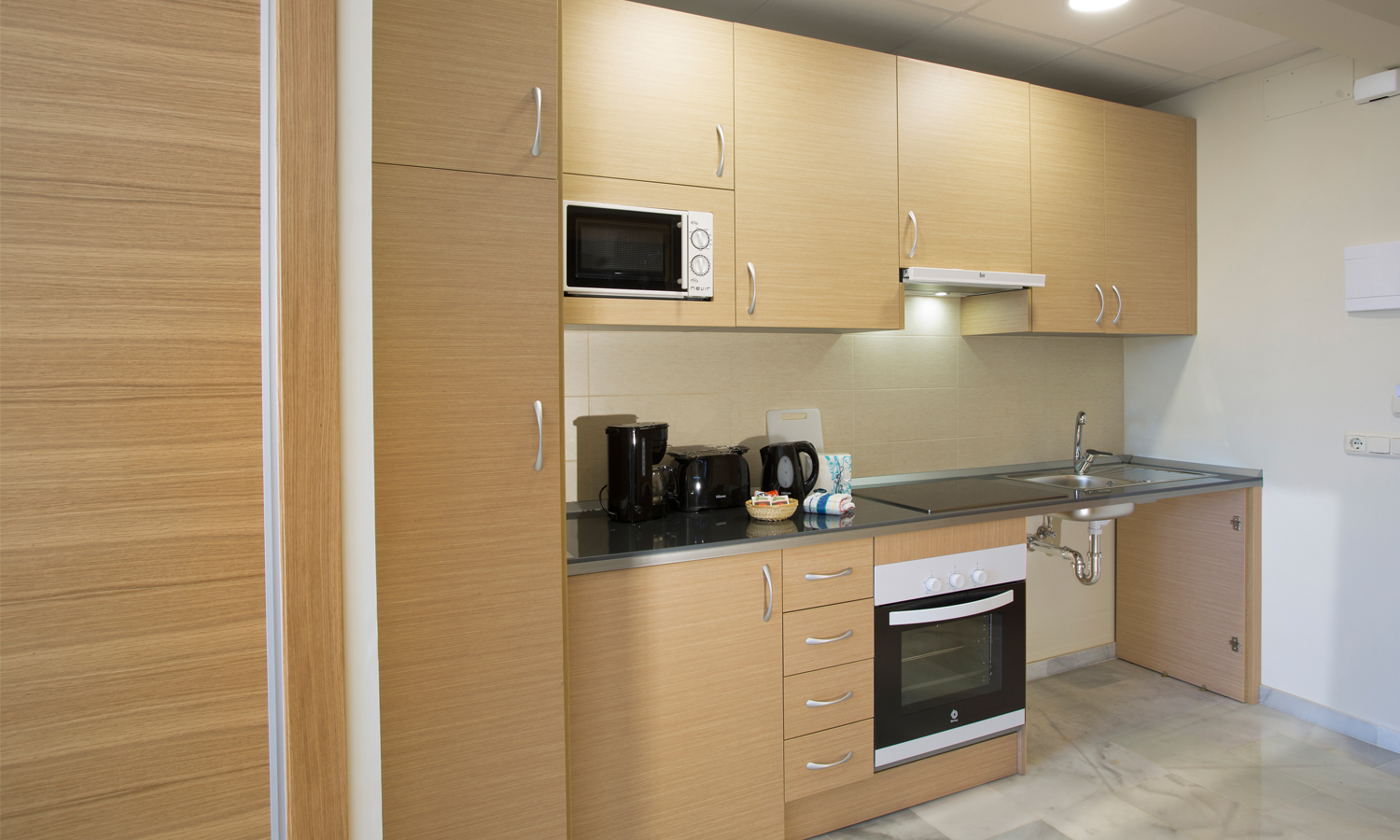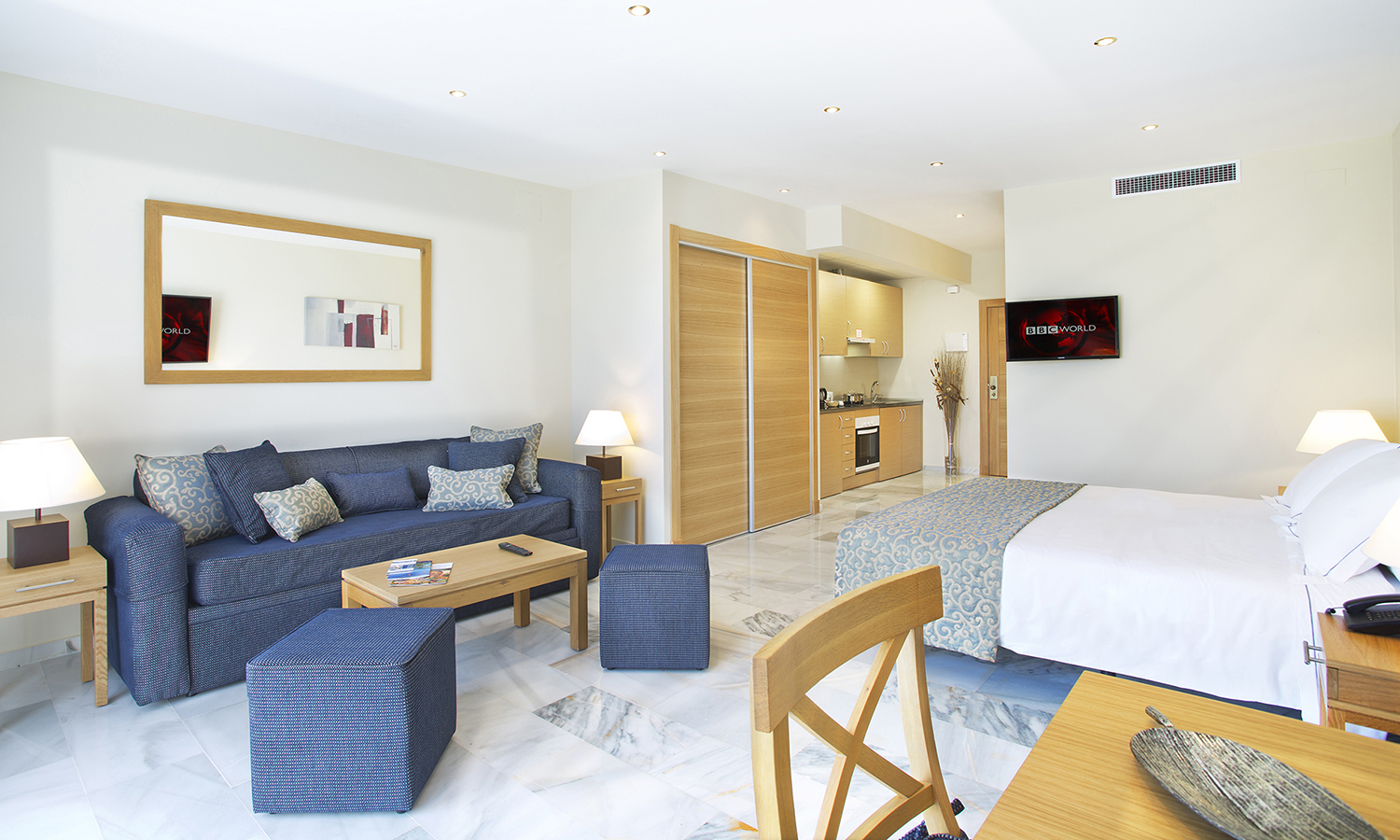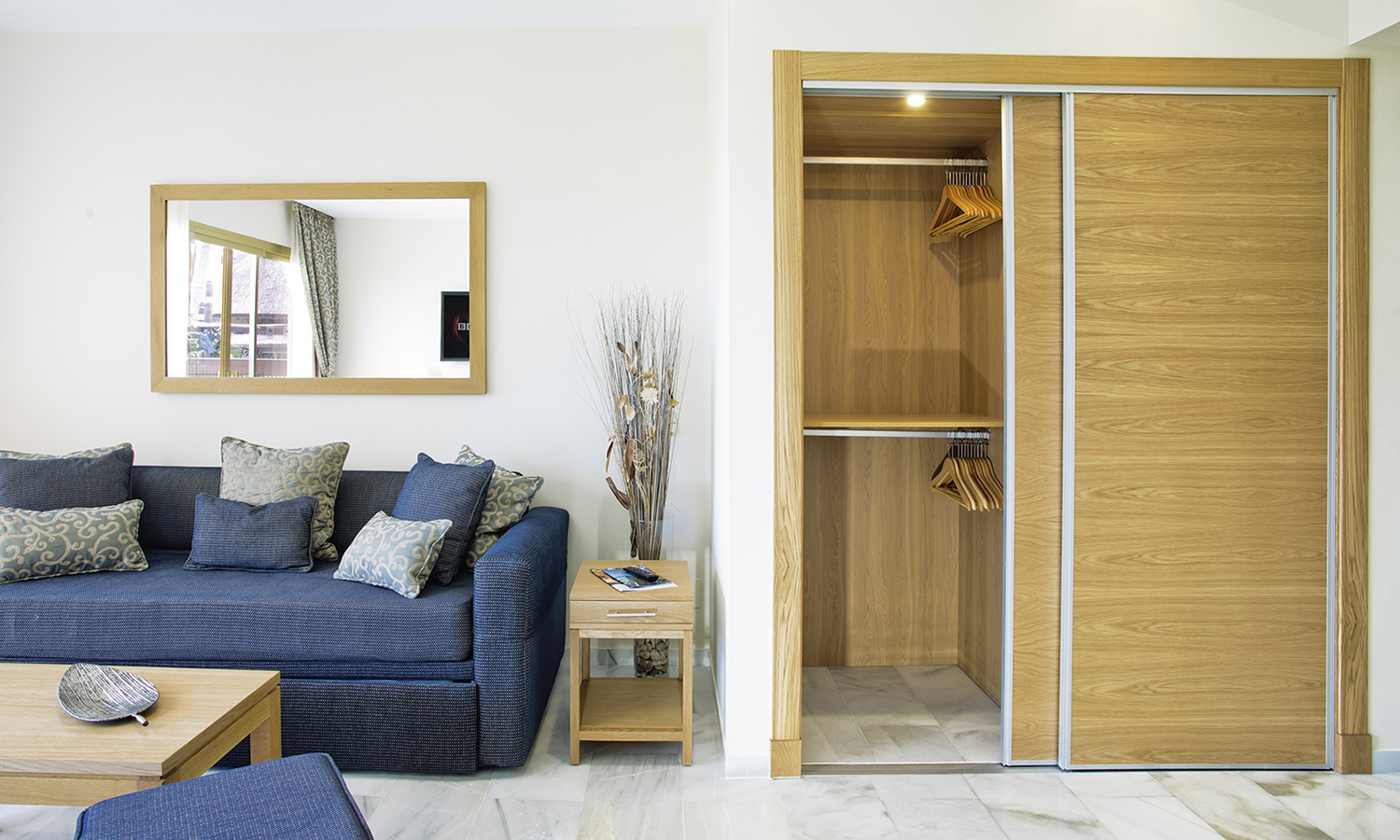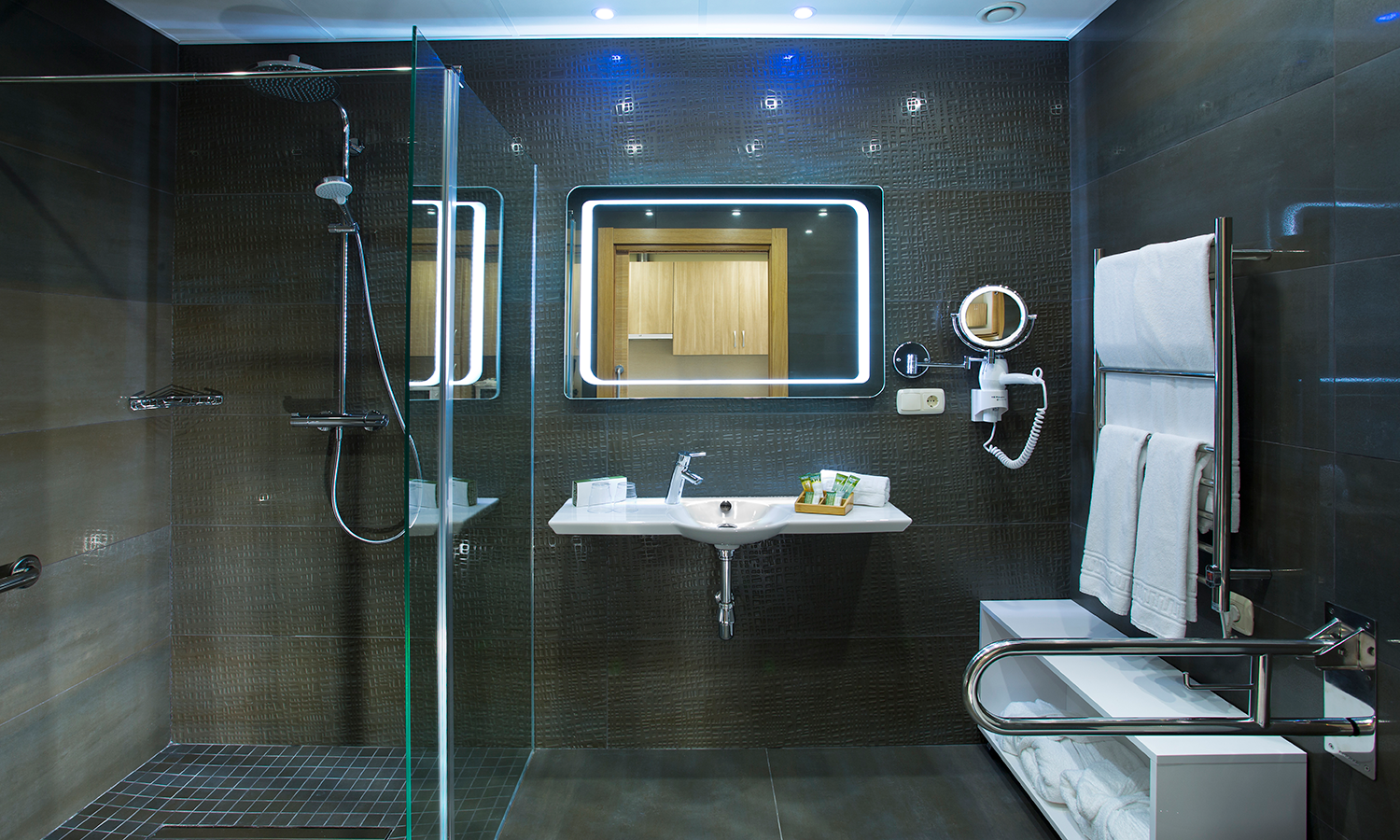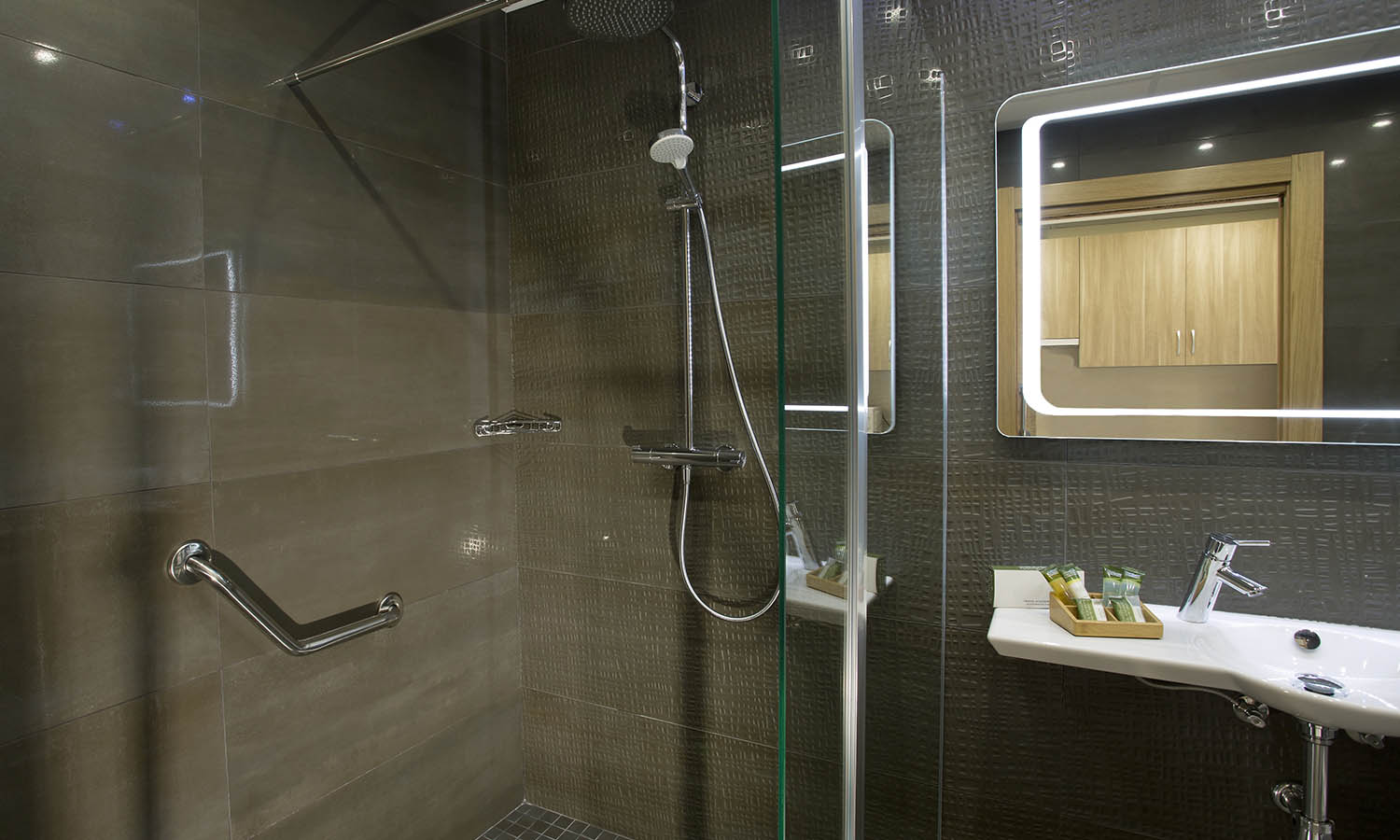 Our fully open-plan Garden Suites provide luxury accommodation for guests with limited mobility. Located on the ground floor of the hotel with swimming pool views, our 17 spacious Garden Suites are open-plan and modern in design, boasting 40m2 of useable space. Fully compliant with EU mobility regulations, they include the following features of interest to disabled guests:-

Bathroom: Wheel-in shower with grab rail, WC height minimum 80cm, Horizontal grab rail next to WC, adjustable magnifying mirror with light. Shower stool, WC frame, bath board & raised WC seat are all available on request at reception, subject to availability.

Kitchen: The space below the sink and hob is free of obstacles; automatic tap

Wardrobe: Built-in wardrobe with sliding doors, and without skirting, so access is level with main floor; Fitted with shelves, drawers and hangers of height between 40cm and 120cm.

Doors: Width of main door and bathroom door are both 92cm.

In-Room Entertainment: 55" flatscreen TV with more than 25 international channels and bluetooth music system.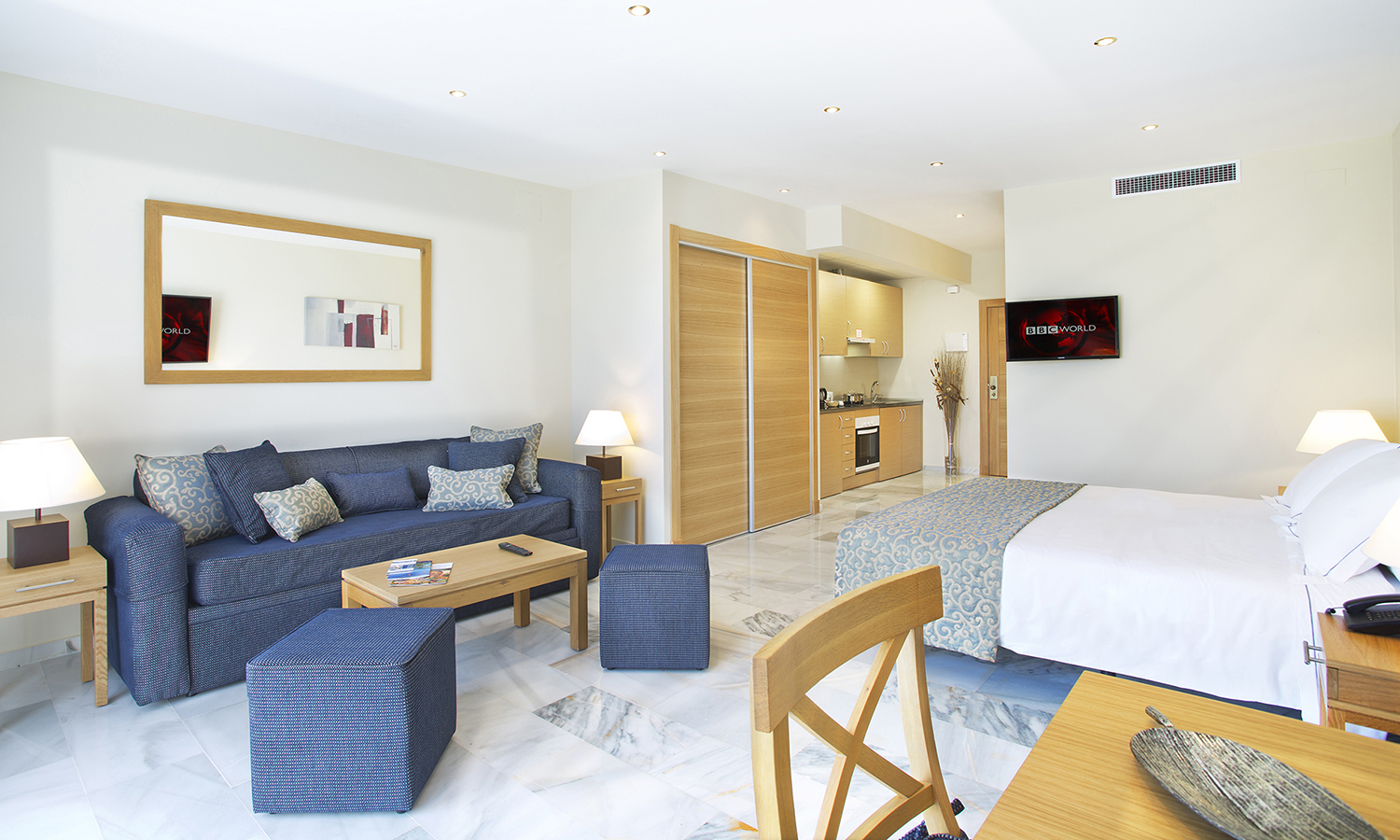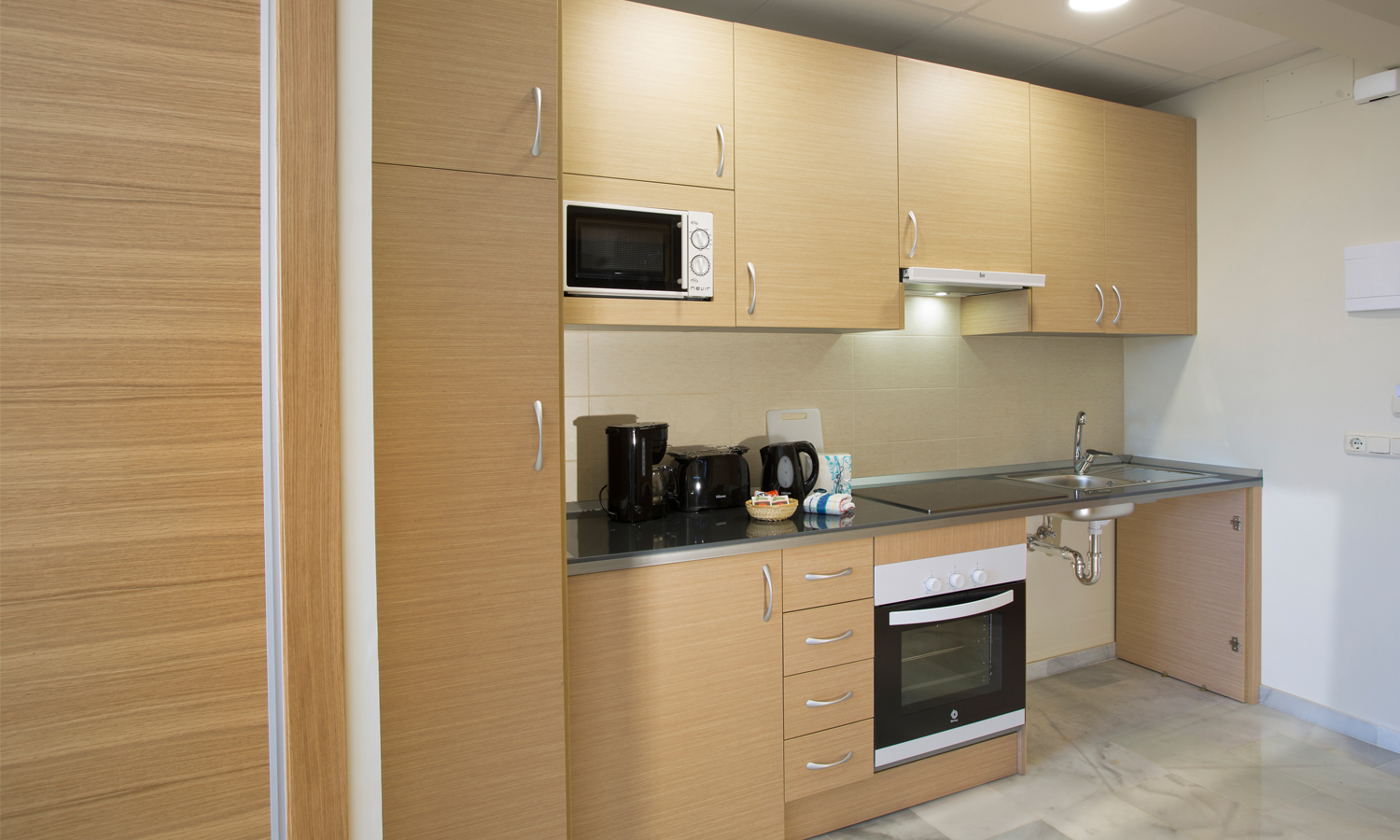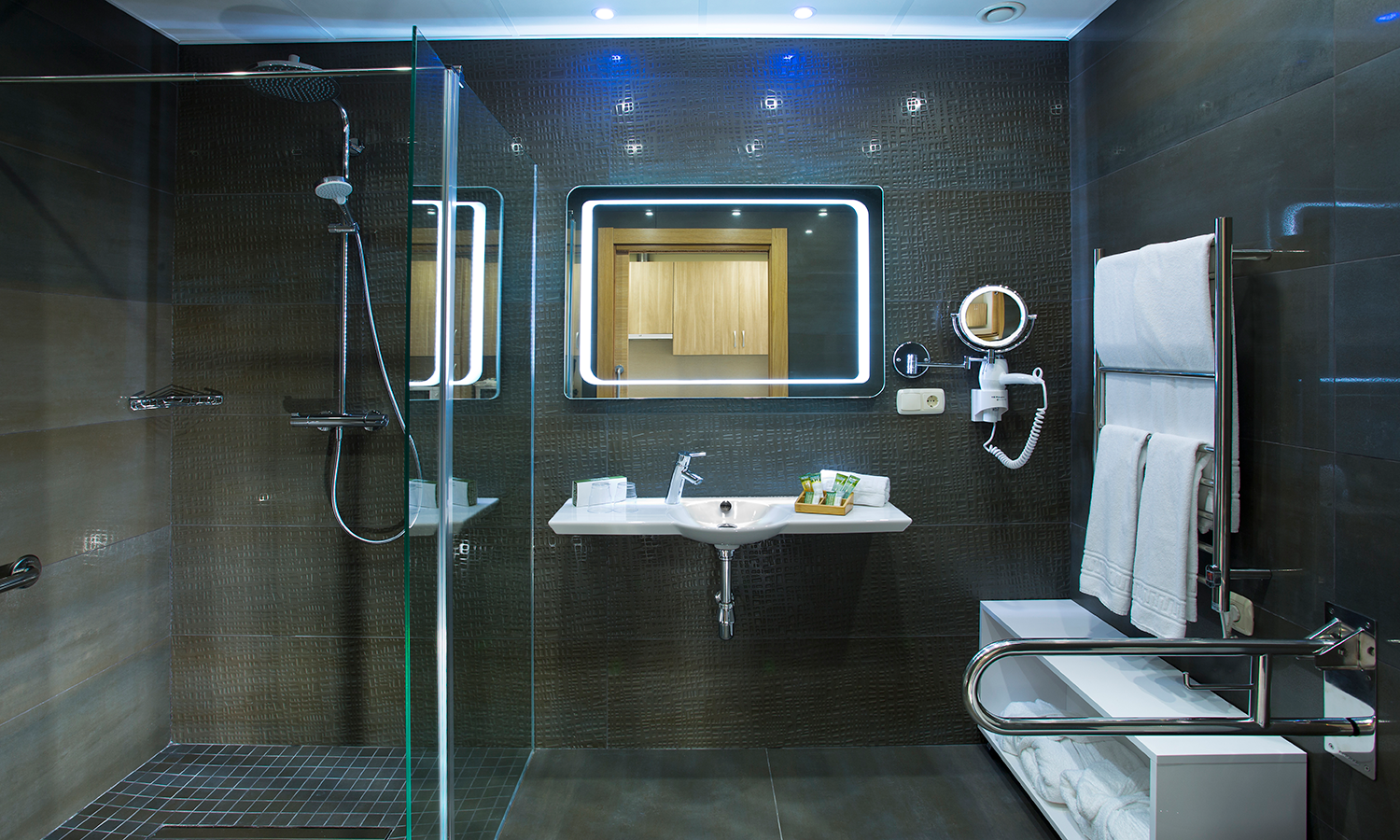 Important Notes:
Some of the accessible features are removable. It is therefore necessary to mention when booking that you require the Garden Suite set up for disabled use, so we can prepare it accordingly.
The small outside area in front of the Garden Suites has no disabled access as there is a step down. The floor-to-ceiling patio doors do open wide, to give a spacious and bright feeling even when you are inside the room.
Download our printable Adapted Garden Suites information sheet.
Accesibility at Sunset Beach Club
Public Areas
Ramp access to main entrance of hotel on sixth floor, reception area, and bar.

Ramp access to swimming pool area (1st floor) and Oasis Restaurant.

Lift doors 80cm wide

Hydraulic chair access into one of the main swimming pools
Exterior Areas around the hotel
1st Floor: The swimming pool exit leads straight out to the lower Seafront Promenade, where there is a paved pathway next to the Mediterranean sea. Ideal to take in the view and breathe in the sea air!
6th Floor (main reception): From here you can access the main promenade which leads all the way to Puerto Marina (Benalmadena Port). There are plenty of shops and restaurants along the way.
Airport Transfers
Transfers in adapted vehicles can be pre-booked through our Leisure Desk. Subject to availability, bookings must be made a minimum of 3 days in advance. Transfer cost from Malaga Airport to Sunset Beach Club is approximately 37€.
Bathroom Accessories
The following items are available on request from reception, free of charge, subject to availability.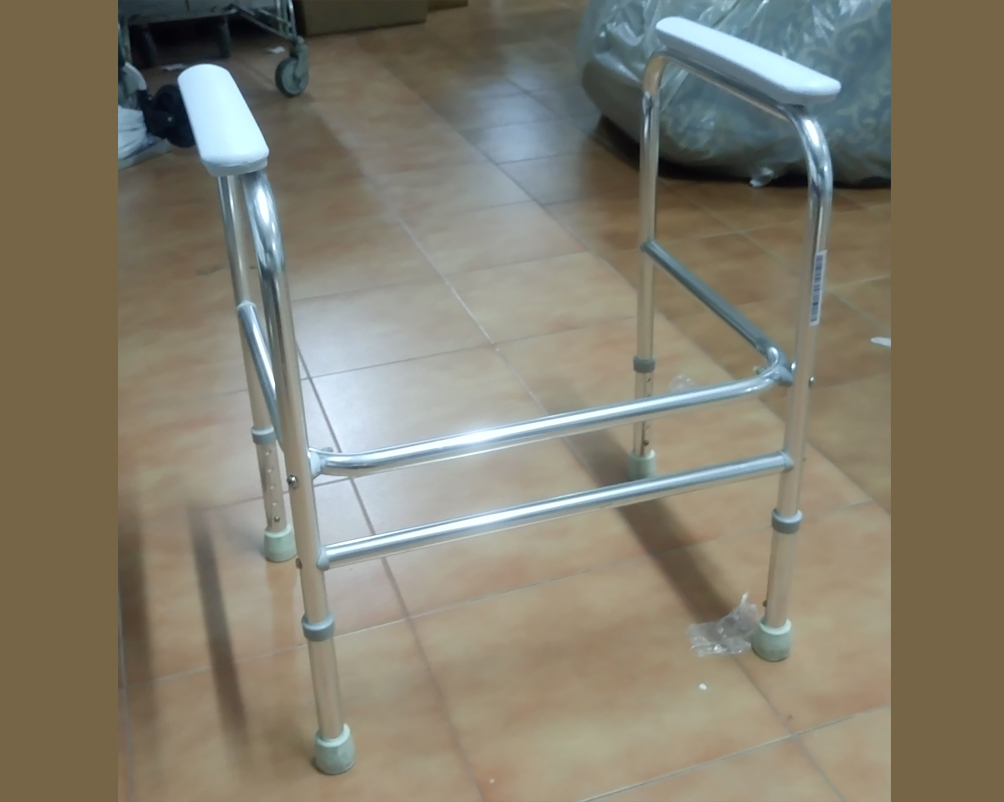 WC Rail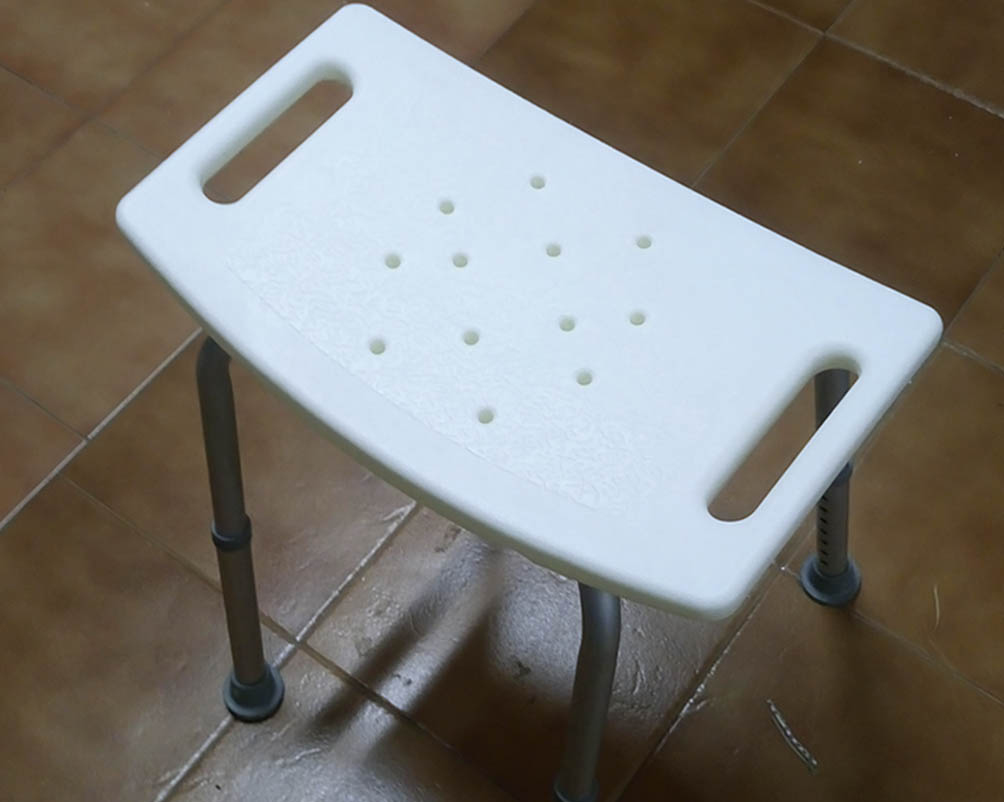 Shower Stool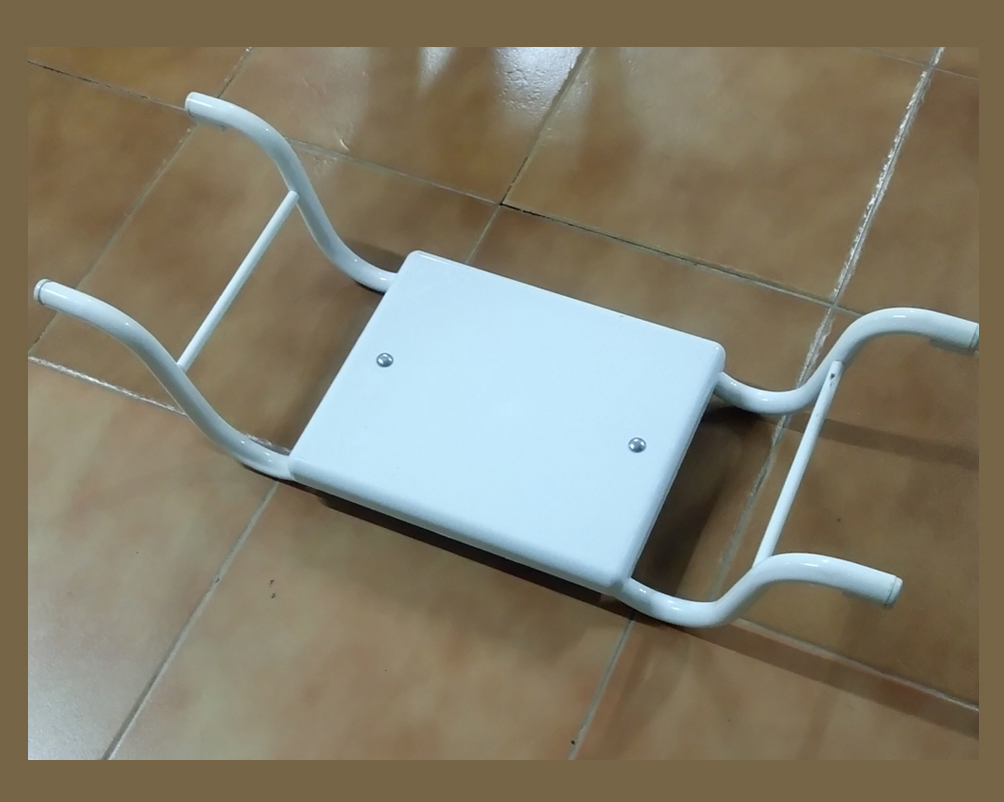 Bath board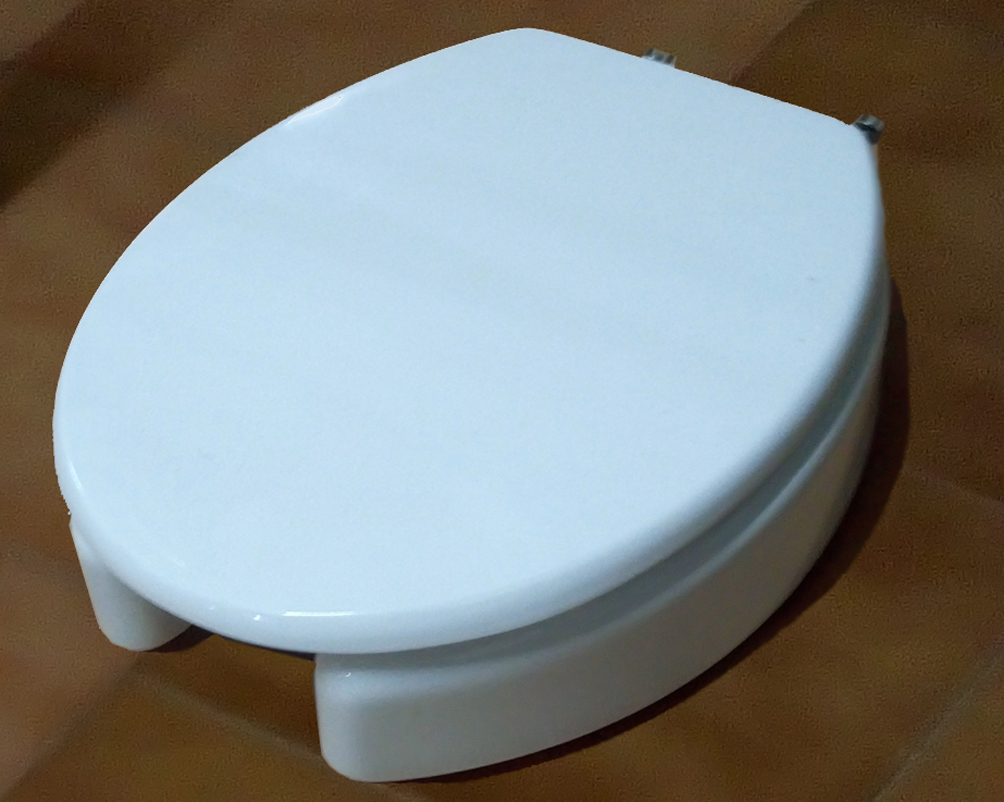 WC Raiser
In case of no availability of the above products, our receptionists can help you to order similar products from a third-party provider, with delivery to the hotel (fee applies).
Mobility Scooters
Electric mobility scooters can be hired through reception, or in advance, subject to availability. They can be parked in the Garden Suites, and there is a low socket available in the room for re-charging. All prices below are for guideline purposes and subject to change.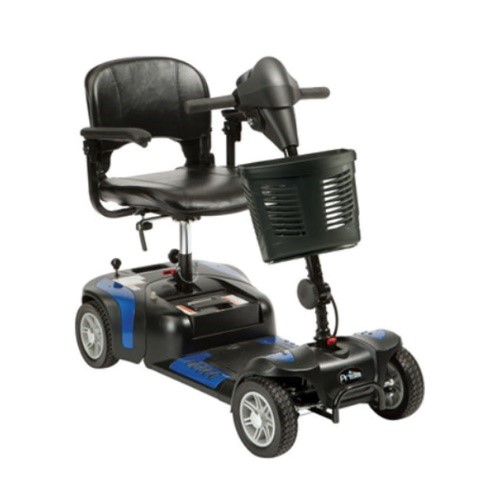 Mini Scooter
Weight capacity: 15st/95kg aprox
Max Speed: 4mph/6.4kmh
Length: 104 cm
Width: 56cm
Range: 6-7m/10-12km
From 40€ (3 days)
Additional days 10€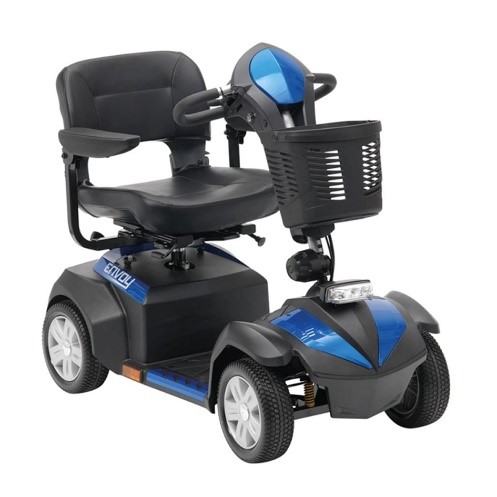 Medium Scooter
Weight capacity: 20st/116kg aprox
Max Speed: 4mph/6.4kmh
Length: 121 cm
Width: 60cm
Range: 12,5m/20km
From 40€ (3 days)
Additional days 10€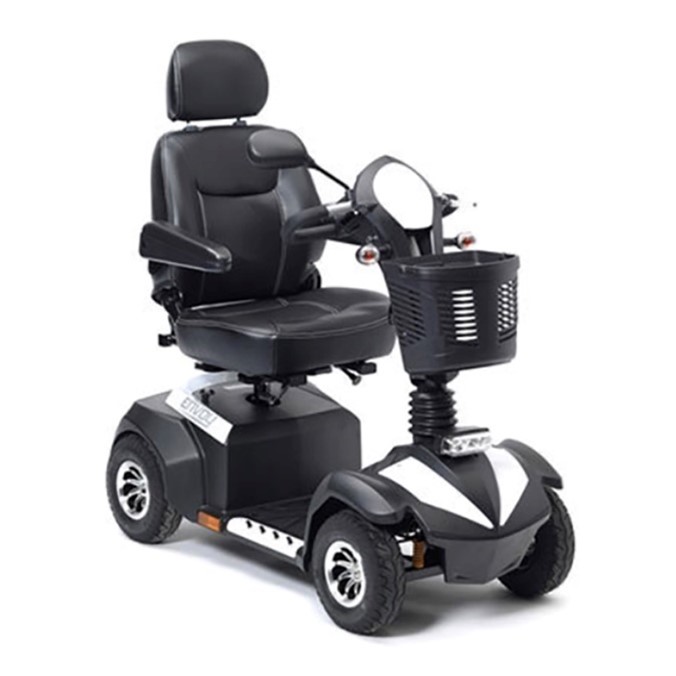 Large Scooter
Weight capacity 24st/150kg aprox
Max Speed: 8mph/12.8kmh
Length: 121 cm
Width: 60cm
Range: 20m/32km
From 50€ (3 days)
Additional days 12€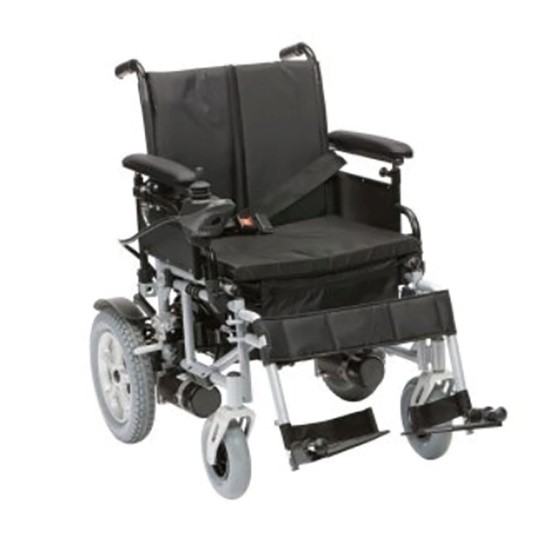 Electric Wheelchair
Weight capacity: 20st/116kg aprox
Max Speed: 4mph/6.4kmh
Length: 118 cm
Width: 64cm
Range: 14m/24km
From 50€ (3 days)
Additional days 12€
The images and videos published are illustrative. The exact decoration and layout of the room / suite may be different.
Mobility Equipment Booking Request