Catering for Groups & Parties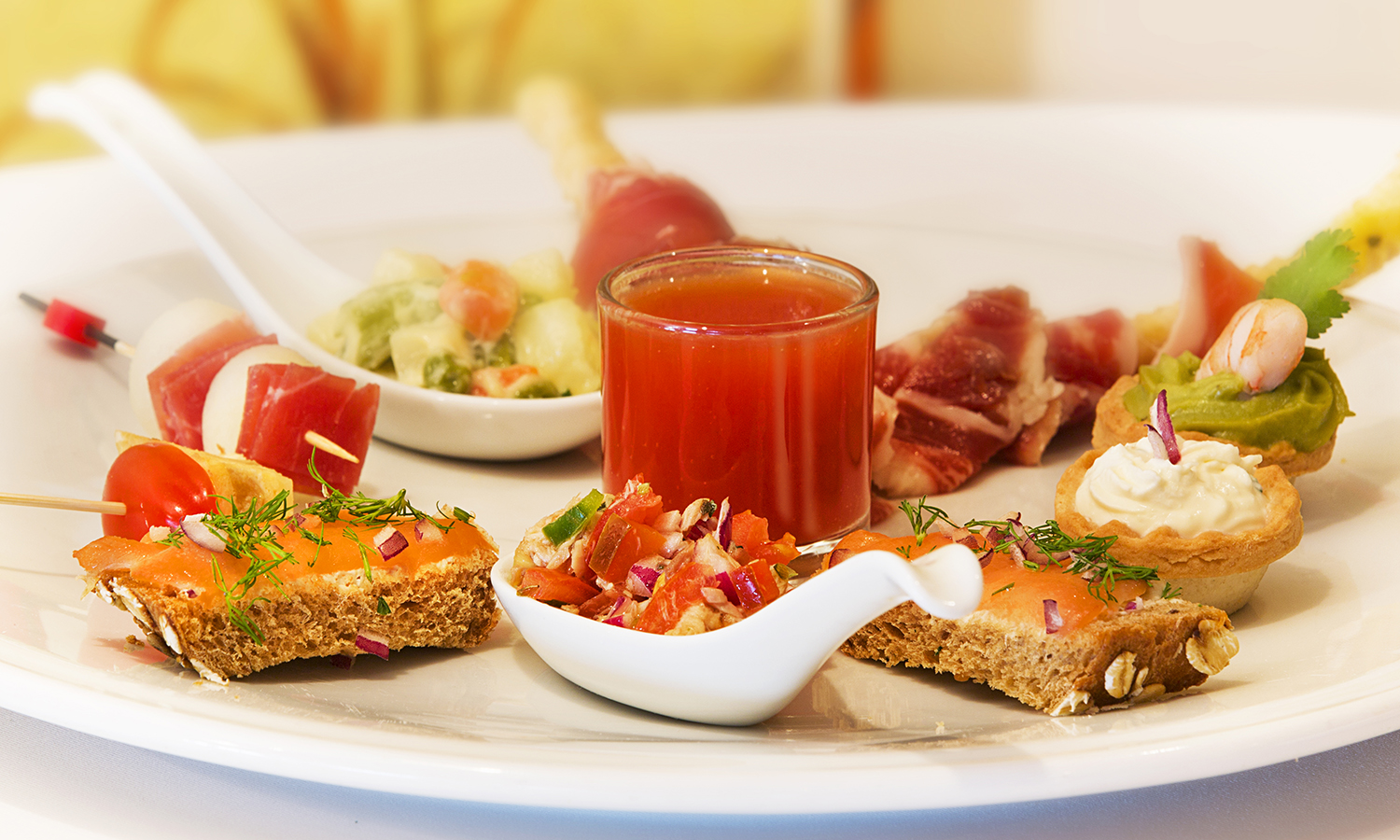 Our flexible catering services can be adapted to all types and sizes of group, according to your specific requirements and budget.
Click here to complete our Group Enquiry Form.
Welcome Parties
Our informal welcome parties are the ideal way to get your group holiday off to a great start! We offer a choice of indoor and outdoor venues, depending on the season. Duration is usually 45-60 minutes.
Drinks Only : from 9€ per person
Drinks + Canapés : from 16€ per person
Coffee Breaks & Working Lunches
Break up the day with a break for a light refreshment and to enjoy the views! Snack lunches are a great way to allow delegates to take a break and continue to network whilst refuelling!
Coffee Breaks : from 3.50€ per person
Snack Lunches : from 15€ per person
Evening Meals
Depending on your group size and requirements, we can offer a variety of options. This may be buffet in the Oasis restaurant, a la carte dinner on the Oasis Terrace with live music, or informal gathering at Salitos Bar.
Buffet Dinner : from 19€ per person
Set Menus : from 35€ per person
Gala Dinners
For that extra special occasion, our gala dinners may provide the solution. A choice of venues may be available depending on the time of year, and group size. Tables are dressed with flower centres or balloons.
Gala Dinner with pay bar : from 40€ per person
Gala Dinner including drinks : from 55€ per person (includes wine, draft beer & soft drinks throughout meal)

Click here to complete our Group Enquiry Form.