Padi Scuba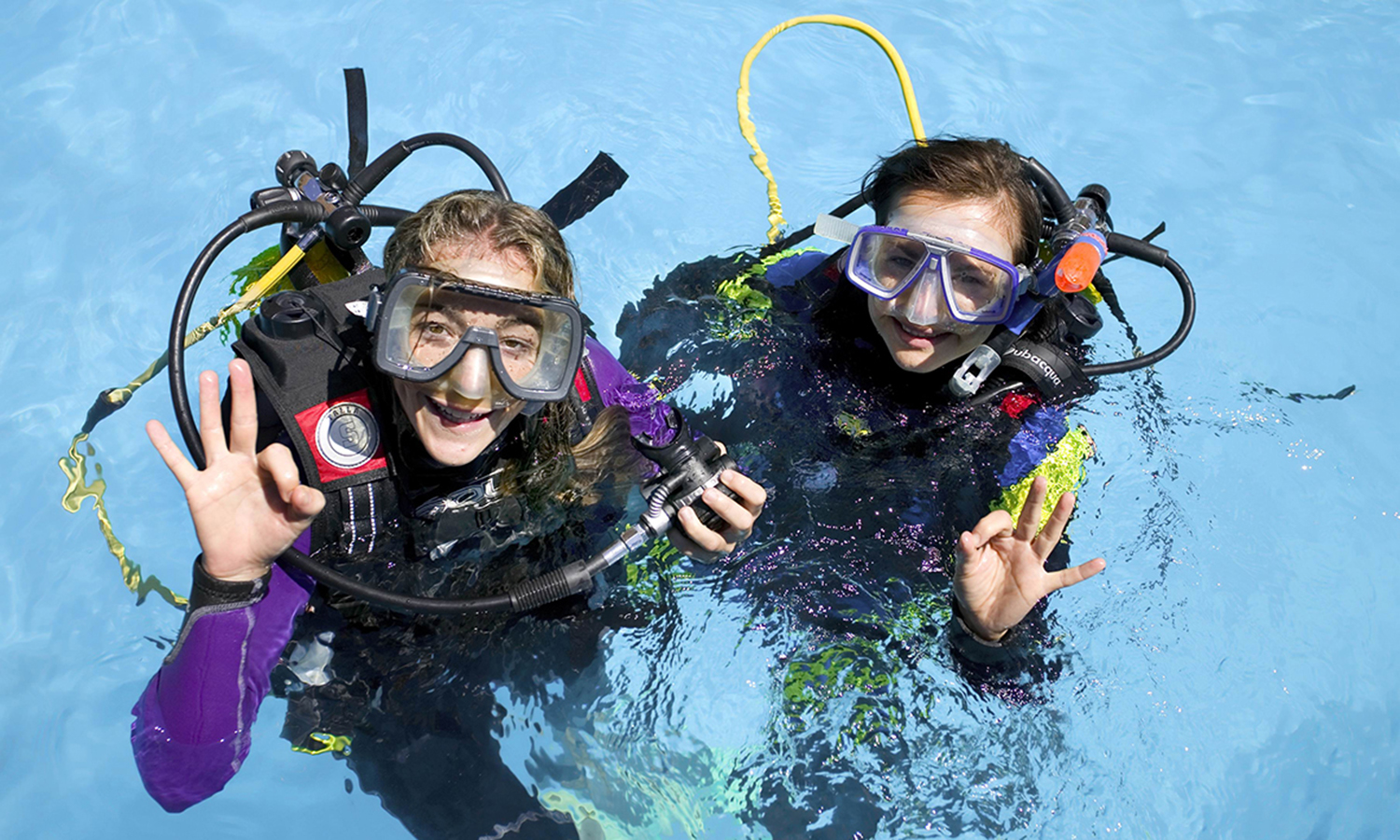 Padi Scuba Diving School in Benalmadena
Sunset Beach Club has one of Benalmadena's main certified Padi Dive Resorts onsite, so if you have ever fancied trying your hand at scuba diving, we offer you the perfect opportunity to have a go! Both theory and practical courses are available, including beginner courses, childrens' introduction courses, trial dives in the swimming pool and organized dive trips for experienced divers.
To book your scuba experience, please contact the Leisure Desk either before or during your stay:
Tel: +34 952 579 400 Ext. 7821 / +34 952 579 404 (Direct)
Email : leisure@sunsetbeachclub.com
For Children
The "Bubblemaker" is a popular and fun half day programme suitable for children aged 8 or over, and includes an introduction to the thrill of breathing underwater, and practice in the pool.
Get your first PADI qualifications!
The "Scuba Diver" 2-day course is ideal for any beginner and will get you on your way to dive in the open water, qualifying you to dive up to 12m deep with a Padi professional. This popular holiday course includes 3 theory sessions, 3 pool/confined water sessions and 2 open water dives.
The 3-4 day "PADI Open Water Course" will qualify you to dive anywhere in the world to a maximum depth of 18m, and consists of 5 theory sessions, 5 pool/confined water sessions and 4 open water dives.
Intermediate Courses
The "Advanced Open Water Diver" course takes 2-3 days, and consists of 5 dives, leaving you with the qualification to dive on any recreational dive site to a depth of up to 40m!

The "Emergency First Response (EFR)" 1 day course shows you how to perform CPR and First Aid. It is also useful for non-divers, as it teaches you how to handle potentially life-threatening situations.

The "Rescue Diver" is a 3 day course, a fun way to build your confidence and teaches you self-rescue, emergency management, and first aid procedures for pressure-related injuries, as well as covering other important topics of relevance. (You need an EFR certificate or equivalent to take part in this course).
2-week Divemaster Course
To do this course you need to have completed the Intermediate Couses and the 3-4 day "PADI Open Water Course" mentioned above.
Working closely with the dive centre's PADI Instructors, you will expand your dive knowledge and improve your skills to become a dive professional. PADI Divemaster training develops your leadership abilities by teaching you to supervise dive activities and assist instructors with student divers.
PADI Specialty Courses
The PADI Dive Centre offers a selection of Specialty Dive Courses, including Peak Performance Buoyancy (1 day), Project Aware (1 day), Deep (2 days), Underwater Navigator (2 days), Night Diver (1 day), Search & Recovery (2 days), Wreck (2 days), Drift (1 day) and Multilevel Diver (1 day).
Excursions for All Levels
A half-day shallow dive is ideal for first time divers to experience the underwater world, or for experienced divers, looking for a relaxing dive from shore to a maximum of 10m deep, directly in front of the Dive Centre.

For non-experienced divers, this full day programme includes 2 dives at the marine reserve of La Herradura. The first dive will teach you the basics of scuba diving, followed by a dive of up to 12m accompanied by your dive instructor.

For experienced divers, the full day La Herradura programme includes 2 guided dives from a range of 12 dive sites, where you will experience the most colourful sea life available on the whole Costa del Sol (18m+).