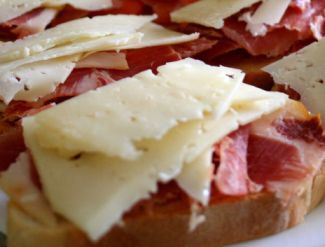 Next Monday the 21st May 2012 sees the start of the Arroyo de la Miel Tapas Fair. The recent tapas boom has made its way to Arroyo and for a whole week will offer local businesses a great opportunity to attract new business.
This year the event organisers have established a few new rules for the event: The usual Tapas credentials (little booklets) will be available for all who wish to participate but only one stamp will be allowed per establishment. In order to be able to enter the great prize draw, participants will have to obtain 10 stamps, one for each tapa consumed in a different bar or restaurant. It's a great incentive to visit more establishments.
Credentials will be available in the actual bars and restaurants participating in the tapas fair; once they are filled in with the compulsory 10 stamps, they can be deposited in special containers made available. The prize draw will be held at the end of the week and all participants who deposited their stamped credentials will have the chance to win one of the wonderful prizes and gifts!
The 26 establishments taking part in the fair will also have the chance to win prizes for best tasting tapa, best presentation and best preparation.
These are the bars and restaurants taking part in the Arroyo de la Miel Tapas Fair:
Tabernala Terna, Mesón Azul, Cevecería Calamar, La Celosía, Tabernala Pinta, el Repunte, café bar Tú y Yo, restaurante Alborada, D'Tapas, restaurante La Mezquita, Casa Rafael (Papa Erig), los Barriles, vinotera Rincón de Curro, la Taberna del Cafelito, bar las Flores, Casa Gaspar "Jaen", la Abuela Mariana, la Alternativa-taberna urbana, taberna el Tapeo, cafetería Bautista, café bar El Aperitivo, Barrio Húmedo, bar restaurante Pepe, la Manzanade Newton, el Patio dela Encarna, y la Despensa del Aceite.
Enjoy your tapas!