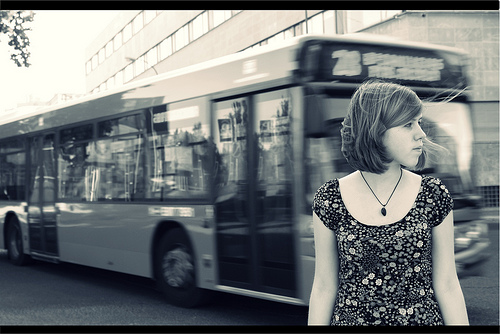 Reading through our latest reviews on Tripadvisor, I came across a very complementary comment by a guest who recently stayed with us at Sunset Beach Club.
Apart from his very kind words praising our facilities and friendly staff (thank you!), this guest also reminded me of our hotel's fantastic location as a base to explore other areas and towns on the Costa del Sol. In particular, he made reference to the bus stop just outside the hotel and the fantastic nº120 bus! Yes, we have taxis outside the hotel, but the beauty the 120 bus is that it only costs €1.50 per trip 🙂
If you like to discover new places and explore further-a-field than Benalmadena, this little bus is perfect. You can head west towards the beautiful town of Fuengirola (approx. 20 minutes ride) and spend a couple of hours at the Bioparc, Fuengirola's very own Zoo. The facilities are really impressive – bearing in mind that it is located in the centre of town – and they have an extensive selection of animals including an enormous silver back gorilla!
If vising the zoo isn't your thing, perhaps you'll enjoy a little shooping. The centre of town is full of shops and cafés and the Miramar Shopping Centre is a shopper's paradise with its designer shops, restaurants, kids play area and even a cinema which shows English movies. 😎
Take the east bound nº120 bus and you can get to Torremolinos (15 minutes ride). Here you must take a walk along the beach front and visit the famous 'Carihuela' for some of the best 'pescaito frito' (fried fish) on the whole of the Costa del Sol.
If you're feeling a little more adventurous, you can jump on the nº110 bus – again, from just outside the hotel and only €1.50 per trip – and in 45 minutes, you'll be in the centre of the Costa del Sol's capital city, Málaga. Make the most of your day and visit some of the amazing museums – The Picasso, The Museum of Glass & Crystal, The Automobile Museum, to name but a few – or just stroll through the streets of the old town and take in the beauty of its architecture. Don't forget to visit the Cathedral and take a stroll down to the new "Muelle Uno" shopping area on the waterfront, there are some great shops and restaurants and the views over Malaga Port are spectacular!
A quick tip: If you want to do the whole sight seeing tour of Málaga, with access to the best museums and monuments, you might want to invest in a Malaga Card; You'll make some important savings!
So don't forget, next time you are staying at Sunset Beach Club, make the most of our central location by jumping on the local nº120 bus and visiting Fuengirola, Torremolinos and even Málaga!
Photo Credit: Midnights Garden