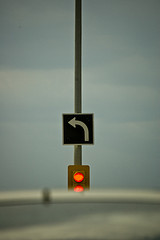 If you are planning to visit the Costa del Sol for your next holiday – or any other area of Spain – there is a good chance that you will want to hire a vehicle to give you a little more freedom and really take advantage of some of the beautiful scenery our country has to offer.
You've probably heard some horror stories about driving in Spain and might have been put off by it but I assure you it is not that bad! If you are careful and respect speed limits and road signs, you won't have a problem. The following tips and guidelines will give you a brief overview of the more important points you need to be aware of when driving in Spain.
1)      First and foremost, we drive on the right in Spain!!!! Seems like a trivial point as most people are aware of this; however, you'd be amazed at how many accidents are caused by tourists who "forget" when turning out of a petrol station or similar and end up heading the wrong way – please just be careful and alert at all times.
2)      You must carry a valid driving license and if it has no picture, you must also provide your passport for verification.
3)      Minimum age for driving in Spain is 18 years; many hire car companies insist on drivers being at least 21 years old so make sure you ask the company you are renting from first.
4)      There are certain items you need to carry in the car at all times
Spare tyre and jack in case of puncture
Two warning triangles in case of breakdown
A reflective vest in case you need to leave the car
Spare set of bulbs
If you have a hire car, just make sure the above items are in the car before you head off.
5)      Don't use your mobile when you are driving; you will also be fined if you use the phone whilst stopped on the side of the road! Fines can be pretty steep; you have been warned!
6)      An obvious one: you need to respect the speed limits. Max speed on motorways is 120Km/h; on most major roads it ranges between 90 and 100 Km/h and in towns it can be as low as 30Km/h. You need to be careful with speed traps and cameras as they are being used extensively.
7)      Do not, under any circumstances, drink and drive! The police are very strict on this and have controls set up throughout the coast. The limit in Spain is quite low – 0.25mg/l if they test you using a breathalyzer – so basically a couple of "cañas" and you are over the limit. Fines are severe and you could even be locked up if the infraction is very severe.
8)      Careful with Roundabouts!!!! Unlike in the UK, roundabouts are relatively new here in Spain and although you are supposed to give way to the person on the roundabout ie. to your left, many locals seem to forget this. I recommend you just be very careful when entering a roundabout and don't assume that people are going to give way to you.
9)      If you are going to rent, make sure you get full insurance. You might have to pay a small daily supplement but it is well worth the money; any scrapes or damage to the car will be covered. Some car hire companies already include full insurance in their rates, just make sure you check.
10)  Do not park anywhere that is marked in yellow and be careful with blue zones in some towns (for example in Fuengirola); these areas have parking metres and highly motivated traffic wardens patrolling the area making sure everyone is paying up! (the fines from infractions are a great source of income for the local town hall)
11)  If you are unlucky enough to get fined by the boys in blue (actually they will probably be in Green as the "Guardia Civil" are in charge of traffic on all roads) please remember that you will usually have to pay the fine on the spot and in cash. I have even heard stories of police officers escorting offenders to a cash point so that they could pay the fine.
12)  Careful at Petrol Stations – it is very easy to get mixed up and put the wrong kind of fuel in the car. I actually rented a car the other day and was within seconds of filling up the car with diesel when it actually required unleaded!!!!
Just remember that if it says gasolina sin plomo, it means unleaded petrol and if it says Gasoil, its diesel; that should get you by!
So there you have them, 12 tips to keep  in mind next time you decide to take to the wheel on your Spanish holiday; follow them and you'll have no problems.
Photo Credit: eryn.rickard