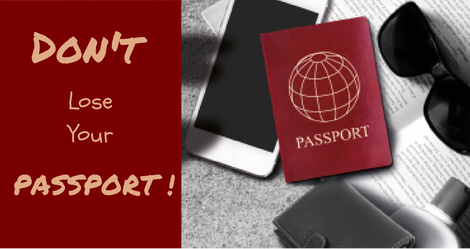 Have you ever wondered what would happen if you lost your British Passport whilst on holiday in the South of Spain? 
Unfortunately it's quite a regular occurrence and one you'll want to avoid if you don't want to go through the hassle of having to replace it with an emergency one before flying home.
Passports could be misplaced or lost and, in some unfortunate cases, may even be stolen by petty thieves who thrive on unsuspecting holiday makers.
Whatever the reason for the loss of your passport, replacing it is a complex and costly process which is to be avoided at all costs.
Did you know that an emergency travel document (British) will cost you 95 pounds? Yes, you read that right. And that's not all, you'll then have to get a full replacement passport when you get back to the UK; another 72.50 pounds. Total damage: 167.50 pounds. Add to those costs the travel expenses to get to Alicante and you're looking at hundreds of pounds – enough to ruin anyone's holiday!
Basically, losing your passport means you'll have to give up – at least – a day of your holiday to travel to Alicante, take photos, and complete all the required paperwork at the British Consulate. We say at least a day because almost 500 km separate Benalmadena from Alicante, that's more than 5 hours by car and almost 8 by coach!
Our recommendation? Make sure you hire a safety deposit box when you arrive at your hotel and lock your passport away for the rest of the holiday! And if you do need to carry it with you, make sure you use a money belt (or similar) which you can keep safely hidden beneath your clothes.
What to do if you lose your British Passport
You'll find all the instructions you need to follow to get an emergency passport by clicking HERE.

As mentioned above, you will need to travel to the British Consulate in Alicante. The address and contact details are as follows:

British Consulate Alicante Edificio Espacio Rambla Méndez Núñez 28-32 6ª Planta 03002 Alicante Spain 

Email: info.consulate@fco.gov.uk

Fax: +34 965 140528

Telephone: 902 109 356 (if in Spain) – + 34 917 146300 (if outside Spain)

We hope our British guests and readers find the above information useful and that none of you ever have to make use of it! Don't forget, keep your passports in a safe place at all times to avoid having to make an unscheduled trip to Alicante!