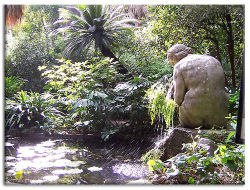 If you're a nature lover and enjoy a little peace and tranquillity (at least once in a while) during your holidays, we highly recommend you visit the 'La Concepcion' Botanical Gardens in Malaga.
Located just north of the city centre, these vast and spectacular gardens are now part of the 'Ciudad de Malaga' (Malaga City) Municipal Botanical Trust.
A walk through its colourful gardens will allow you to enjoy an exquisite collection of plants and flora from all over the world.