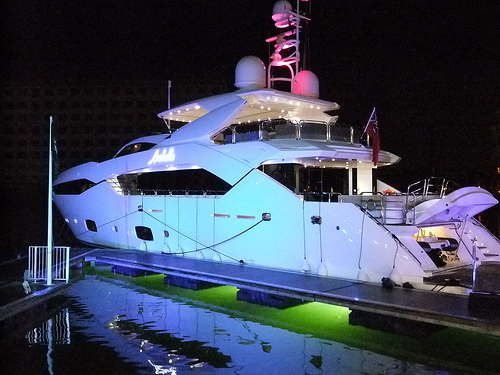 Do you love boats and all things related to the sea? Can't think of a better way to spend your day than sipping a cool drink whilst sitting on the deck of a luxurious yacht? Are you thinking of splashing out on a new yacht? If you answered YES to any of the above questions then you'll be happy to hear the Benalmadena will host the 1st Costa del Sol Boat Show from the 27th April to the 1st May 2012 🙂
This will be the first time a show of this size is celebrated in Andalucía and will undoubtedly serve to boost nautical tourism in the Benalmadena area. The town hall hopes that this event will be held on a yearly basis and that it will ultimately be able to compete alongside some of the largest and most prestigious boat shows in the country.
The 'I Feria Naútica de la Costa del Sol' (Costa del Sol Boat Show) will be held in the 'Avenida de las Palmeras' area of the Marina, where the organisers will set up a3,000 square metrestructure housing 17 stands; here visitors will be able to see more than 40 boats and yachts on exhibition. There will also be special moorings reserved for exhibiting larger and more luxurious yachts which visitors will be able to access and view.
It will be interesting to see whether the prices of yachts have experienced the same types of price reductions as property on the Costa del Sol… New yacht anyone?
Remember, if you are staying at Sunset Beach Club, the Marina is only 20 minutes walk and seeing these amazing yachts should make for an interesting day out!
Photo Credit : Oatsy40