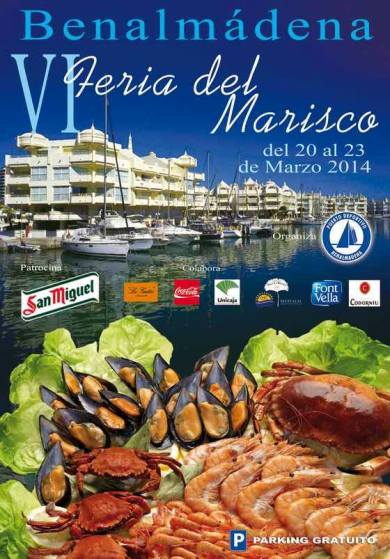 With the amazing weather we've been enjoying the past few weeks, we can't think of a better way to enjoy the sunshine than sitting and enjoying some delicious seafood accompanied by an ice cold beer! 
Well, this weekend, you'll have the perfect opportunity to do so. From this Thursday 20th March – and until Sunday 23rd March – Benalmádena Marina will host the 5th edition of its increasingly popular 'Feria del Marisco' (Seafood Fair). 
Each of the previous editions of this gastronomic feast attracted over 25,000 people from all over Spain, and if the glorious weather holds up, this year's event could smash these figures!
If you like your seafood and would like to take advantage of the discount prices offered, just head down to the Marina this weekend; superb seafood and a fun atmosphere await you. With some of Benalmadena´s best restaurants taking part in the fair, expect top quality seafood and unbelievable prices.
You'll be able to choose from all your favourite dishes including: Prawns, calamares, clams, boquerones, mussels and more. Of course, all these will be accompanied by copious amounts of 'vino' and refreshing 'cañas'

The fun starts at 12:00pm and we recommend you get their early(ish) before it gets too crowded.
Are you planning on going to the Seafood Fair? Let us know in the comments below.