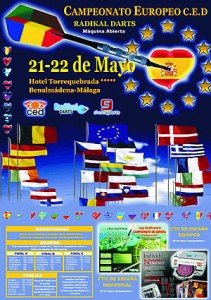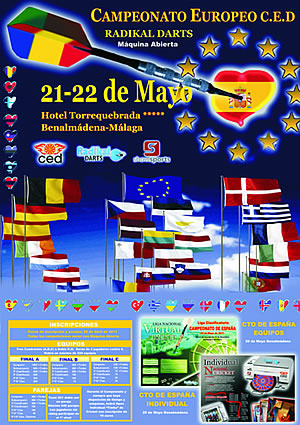 Are you a darts fan? Yes! Well, this weekend, you won't want to miss the "Radikal Darts" Spanish and European Darts Championships which will be held at the Torrequebrada hotel (just a few minutes walk from Sunset Beach Club).
More than 2000 darts fans will flock to Benalmádena to take part in this unique championship organised by the Spanish Darts Confederation; over 100 of these players will be staying at Sunset Beach Club J Many will be travelling to the Coast to enjoy some sunshine and their favourite hobby, whereas others, will be attracted by the chance to win some cash; there will be a prize pot of 30.000 Euros!
The most curious fact about this tournament is that it involves the use of the "Radikal Darts" dart board; a special electronic dart board which allows players to play and compete over the internet. Thanks to this innovative technology, many of the players taking part in the tournament actually qualified from the comfort of their local puds! The Radikal Darts system allowed for scores to be collected over the internet…technology at its best!
Two watch the Spanish Championship, just head down to the Torrequebrada hotel at 10am on Friday the 20th May; the European Championship starts on Saturday 21st May at the same time.
If you are planning on attending the Darts Championship and need accommodation, we've got some great value apartments starting at €63 per night. To book, please visit www.sunsetbeachclub.com .