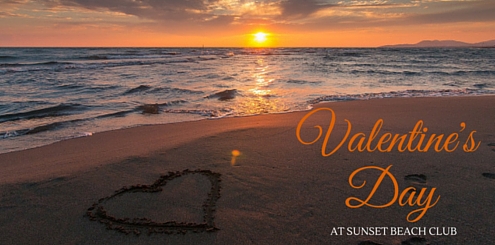 Have you made any plans for Valentine's Day?
This year the 14th February falls on a Thursday so we've decided to offer our Valentine's Gala Dinner every evening from Saturday 9th February to Saturday 16th February so that you can choose the day that works best for you! We're going to celebrate it in style here at Sunset Beach Club! 🙂
Surprise your loved one with a romantic dinner in our Oasis Restaurant with live music and a superb menu our chefs have put together for the occasion.
Here's a quick look at the delicious menu…
Trio of smoked fish salad with cream of potatoes
***
Strawberry sorbet temptation
***
Chicken breast roulade with mushroom sauce, carrots and potato cake
***
St. Valentine's delicacy
***
Drinks: Rioja red wine, Rueda White Wine, draught beer, soft drinks and a glass of cava with dessert.
Price: 40€ per person
Would you like to spend the night at Sunset Beach Club in one of our lovely 1 bedroom apartments or Suites?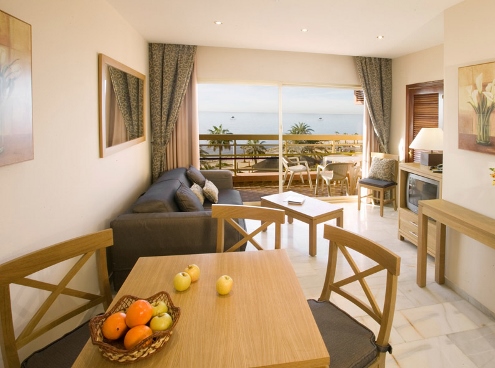 If you'd like to make the most of the evening, why not book a room and spend the night?
We're pretty full for those dates so it's best you contact our reservations department directly and ask about availability. Just email booking@sunsetbeachclub.com or call +34 952 579400 and book your table now!