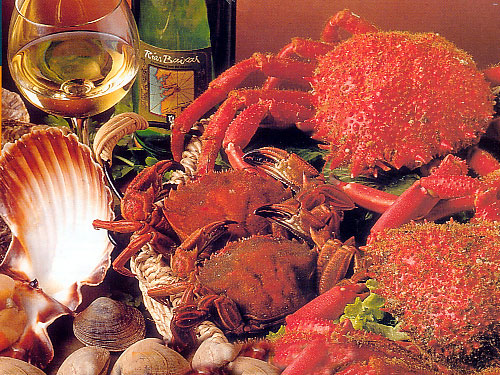 From this Thursday – 17th March – and until Sunday, visitors to Benalmadena Marina will be able to enjoy the 3rd "Feria del Marisco (Shellfish Festival). For the 3rd year running, the Town hall's tourism office together with the Benalmadena Port Authority have organised this popular event with the aim of promoting the towns extensive gastronomic offering.
Throughout the 4 days of the festival, anyone who visits the Port can sample some of the best shellfish at spectacular prices. Just to give you an idea, these are the prices of some of the portions – or "raciones" as we refer to them here –
Boiled Prawns – €3
"Concha Fina" (a type of clam) – €3
Grilled Prawns – €8
Steamed Mussels – €3
Clams – €5
This is just a sample of the delicacies that you'll be able to try; the restaurants that are taking part in the festival are planning to offer more than 20 different types of shellfish and dishes whose main ingredient is shellfish.
Anyone wanting to enjoy some of the best shellfish at "recession" prices can do so as from Thursday at the following participating restaurants in the Marina: El Arrecife, Carretero, El Trasmallo, Alborada, Calamar, Ventorillo La Perra, El Rincón Asturiano, El Faro, La Taberna Marinera de Juan y Pepi, Los Mellizos y El Mero.
So what do you think, are you up for it?