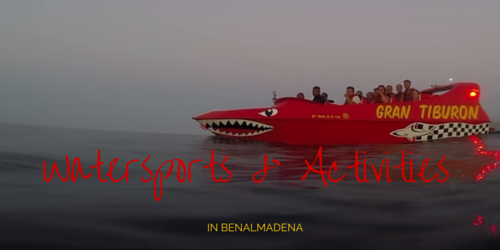 If you're looking for a bit of watersport fun during your holiday in Benalmadena, we've got you covered. Whether you're looking for an exhilarating adrenalin rush or a more leisurely activity like paddle surfing, Benalmadena's beaches offer a fantastic range of activities for all the family. Below we've listed some of our favourites.
1. Sunset Beach Watersports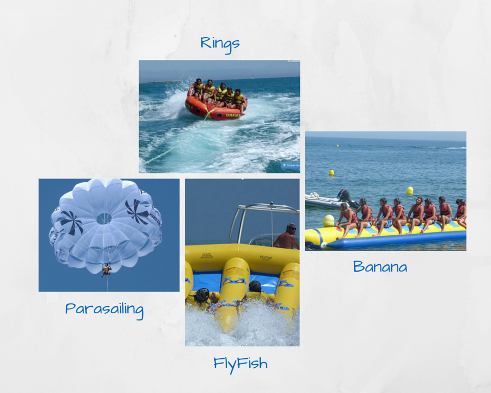 Whilst nothing to do with our hotel, our friends at Sunset Beach Water Sports are located on the beach just next door. They offer a massive choice of water sports and activities which will keep you busy for hours. Here are a few of their most popular ones:
Flyfish – Hover and skim over the waves as you're pulled behind a high powered speed boat!
Parasailing – You're guaranteed the best views of Benalmádena Costa when you reach 'cruising altitude' of approximately 150 metres Probably best to avoid this one if you're not keen on heights. 😉
Banana – This classic ride guarantees fun and laughs with friends and family. Remember to hold on tight!
Rings – Skim over the waves on this exhilarating ride which will get your adrenalin pumping. If you like speed, this is the ride for you.
2. Scuba Diving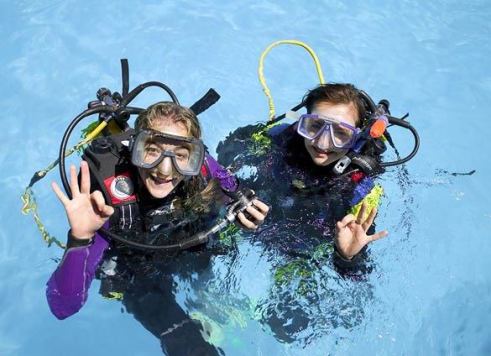 We're fortunate enough to have our own 5 start Padi Dive Centre onsite here at Sunset Beach Club. If you'd like to give it a go, our dive team would be delighted to show you the basics of scuba diving. You'll start off in the pool and, once you've reached the required level, you'll be taken into the sea just off the hotel to a nearby dive site.
For the more experienced and adventurous, they also offer excursions to 15 different dive sites along the coast which include reefs, wrecks and caverns.
3. A Ride on 'Gran Tiburon'
This is an adrenalin junkie's dream ride. Jump aboard this Moggaro M700 Waterjet speedboat with more than 440 horse power where extreme sensations are guaranteed! 360º turns and power breaks which will have you screaming in delight (or terror) is what awaits on this fun ride. Take a look at the video below to get a good idea of what to expect when you ride the'Gran Tiburon'.
The boat seats up to 12 people so is ideal for small groups and the ride lasts approximately 20 minutes. The price is 35€ per person and you can buy your ticket by visiting them in Benalmadena Marina.
4. SUP – Stand Up Paddle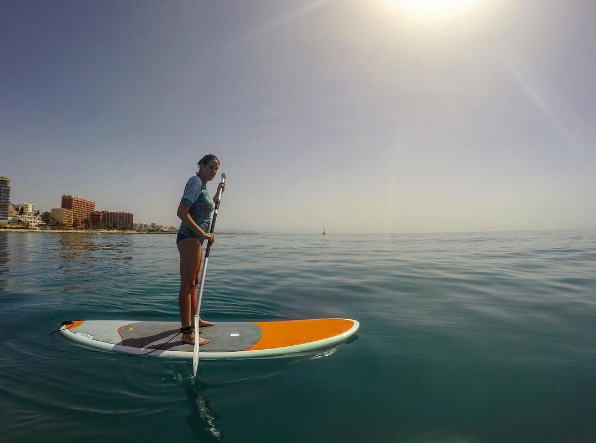 The latest craze in the surfing world, SUP (Stand Up Paddle) is the perfect activity for those looking for a quieter and more relaxing experience. Equipped with just a long surf board and a paddle, you'll be testing your balance skills – and getting a serious abdominal workout in the process – when you head out to sea on one of these.
If you're staying with us at Sunset Beach Club you can head down to Luna Beach Club for your SUP experience. We've teamed up with 'La Mar de Bien Company' who offer SUP (and surf) lessons and board rental throughout the summer.
Prices are as follows:
Rental of a board: €15 for two hours
Lessons: €25 for 1.5 hours
These four watersport options should keep you busy during your holidays. Let us know if you think of any other fun activities we can add to the list.
If you're looking for accommodation for your Benalmadena Holiday, be sure to check out the Sunset Beach Club website. We've got comfortable apartment-style accommodation and fantastic facilities for a fun and value-for-money family holiday 🙂