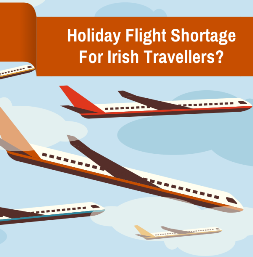 An article in the Irish Independent last friday caught our eye. It seems that travel giant Thomas Cook plans to exit the Irish charter holiday market, a decision – which travel agents are warning – will affect consumers due to a shortage of supply in last minute holiday deals this summer.
Aer Lingus has already scheduled new flights this summer to several sunny destinations, including a flight from Shannon to Malaga; great news for many of our Sunset Beach Club guests who wont have to fly from Cork or Dublin. Expect the Irish carrier to search for further growth opportunities following the Thomas Cook announcement; hopefully with more flight options to Malaga 🙂
Those of you planning to travel to the Costa del Sol in the summer might want to think about booking  flights as soon as possible; the Irish Travel Agents Association warns of basic supply-and-demand problems for summer flights as a result of the closing of Thomas Cook's Irish charter business.
It is common for charter operators to offer last-minute deals when they have excess seats available; however, with airlines, the opposite is true, their flight prices increase as you get closer to the departure date (especially in the busy summer months).
We think the words of ITAA chief executive Pat Dawson clearly sum up the whole situation:
"This move by Thomas Cook will impact Irish consumers as there will now be between 60,000 and 80,000 fewer chartered seats leaving Ireland. But there are still over 300,000 airline seats available with plenty of destinations and good choice. Our advice would be to consult with your local ITAA travel agent and book early to ensure the best price".
Are you planning on spending your summer holidays in Benalmadena? Have you booked your flights yet? We recommend you take the advice of Mr. Dawson and visit your local travel agent or check our the Aer Lingus and Ryanair websites to avoid disappointment.