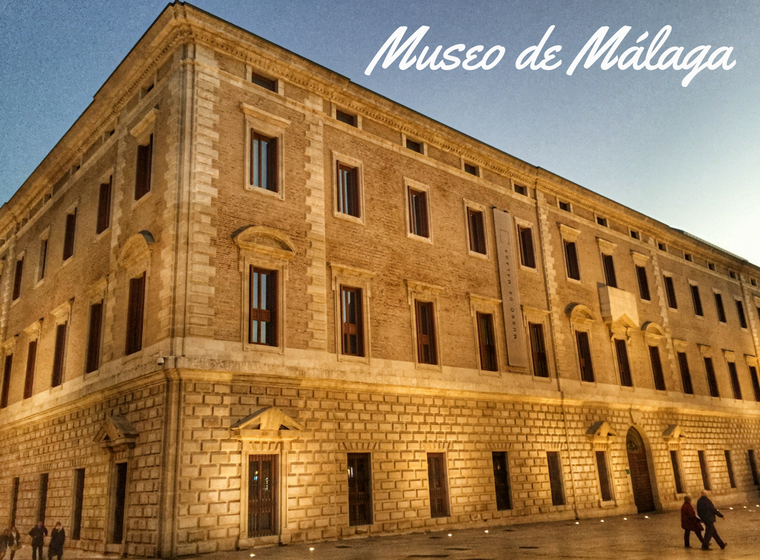 As of last Monday the 12th December 2016, Málaga city boasts a stunning new museum to add to its' – already impressive – collection: The Museum of Malaga.
The new museum is located in the 'Palacio de la Aduana', the old Custom's building. The original museum closed 20 years ago (almost to the day) and the opening date is no coincidence as it marks the 19th anniversary of the first demonstration demanding that the Customs building be used for cultural purposes.
The Museum of Malaga is sure to become a cultural reference and one of the most popular tourist attractions. For the first time in over a century, this impressive building will house the provincial Archaeology and Fine Arts collections under one roof. The permanent collection will feature 2700 works of art, a small percentage of the more than 17,000 pieces in the full collection. This enormous collection will be the largest in Andalucia and one of the best in Spain thanks to its collection of 19th century painting including works by Federico de Madrazo, Vicente López, Joaquín Sorolla or Carlos de Haes, amongst others.
Malaga's history dating back to Palaeolithic times is strongly represented with more than 2000 archaeological pieces, many of which come from sites discovered as recently as 2012.
The renovation of the old Custom's building started in the spring of 2009 and has undergone a radical transformation, adapting it for cultural use. The total surface area has been increased to 18.452 square metres following modifications to the original roof structure which was destroyed by fire in 1922.
The state has invested just over €38.5 million to convert the old palace into a state of the art museum and the Ministry of Education, Culture & Sport has spent €359,445 in recovering archaeological treasures from the Loringiana collection. To these staggering figures, we have to add the €680,000 spent by the Andalucian Government on restoring more than 450 pieces of art.
Entrance to the Museum of Malaga is free for European citizens with the rest needing to pay a mere €1.5 to gain access.
Opening Times
Tuesday to Saturday: 9:00am to 8:00pm
Sundays and Public Holidays: 9:00am to 3:30pm
Looking for somewhere to stay near Málaga? At Sunset Beach Club Hotel you'll stay in comfortable and fully equipped apartments whilst enjoying the excellent facilities this seaside property offers its guests. For more information, please visit www.sunsetbeachclub.com .