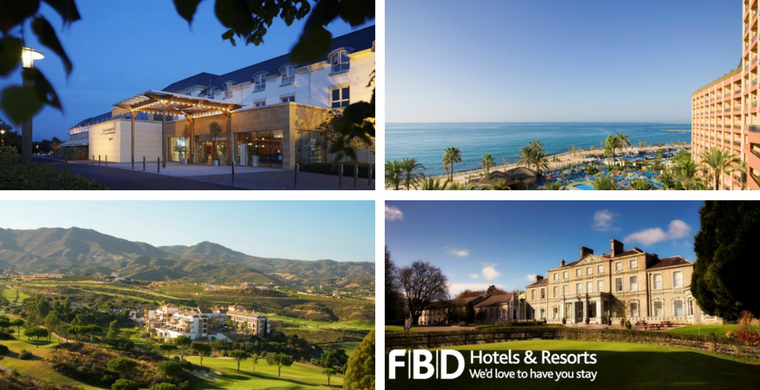 If you live in Ireland or listen to Irish radio stations over the internet, this week you'll want to keep your ears tuned for a new radio ad featuring Sunset Beach Club!
For those of you who didn't know, Sunset Beach Club actually belongs to FBD Hotels & Resorts, an Irish hotel group operating hotels and resorts in Ireland and here in mainland Spain.
In Ireland, you can enjoy stays at two hotels, Castleknock Hotel and Country Club and Faithlegg House Hotel & Golf Resort. Castleknock is a 4-star contemporary hotel located in a peaceful country setting just 15 minutes from Dublin city centre. You can find more information at www.castleknockhotel.com.
Faithlegg House Hotel & Golf Resort is located in Waterford. This stunning 18th century mansion boasts sweeping views overt the Suir estuary and offers guests fantastic facilities including a fully-equipped leisure centre with swimming pool and Spa, award winning restaurant and an 18 hole parkland golf course. You can check out photos and information at www.faithlegg.com.
Here in Spain the group also owns La Cala Golf resort, the largest in Europe with three 18 hole courses and a fabulous 4-star hotel. Promising a great day of golf, La Cala is probably the most popular courses played by golfers who come and take advantage of our great Golf Packages and offers.
This week, from the 20th to 27th March 2017, FBD Hotels and Resorts will be running a revised 20 second Radio Ad which will run for a week on national and local stations in Ireland; 419 spots in total!
We've embedded an Mp3 of the spot below so you can listen to it: