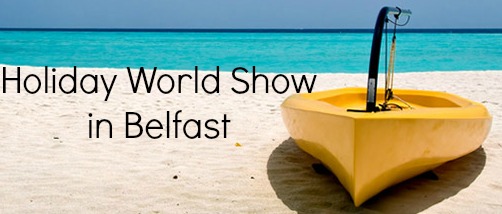 If you're planning a holiday this year (2013) and are anywhere near Belfast, you wont want to miss the fantastic Holiday World Show which will be held at the King's Hall Exhibition and Conference Centre. With all the latest in cruise deals, adventure travel, holiday destinations and other fabulous holiday ideas, you're bound to find a great deal for your next getaway!
Of course, Sunset Beach Club will be there with our own stand and will be available throughout the show to answer any questions and queries travellers may have about our hotel and the Costa del Sol destination.
This year we're also travelling with our very own Wedding Planner who will be on the stand talking with visitors and answering any questions and queries about getting married in Spain. Make sure you don't miss the fantastic offer we have for weddings in October… you'll be amazed at these great value for money Spanish Wedding packages!
Don't forget that if you stop by our stand, you can enter our fantastic Winter Break competition for a chance to win a 3 night winter break at Sunset Beach Club 🙂
Show Dates & Times
Friday 18th January 2013: 1.00 pm to 9.00 pm
Saturday 19th January 2013: 11.00 am to 5.30 pm
Sunday 20th January 2013: 11.00 am to 5.30 pm
Admission Prizes:
Adults: £6
Seniors: £4
Students: £3
Special family price 2 adults plus up to 4 kids: £12