September is a busy month for the wedding and banquets team here at Sunset Beach Club. With the stifling temperatures of August behind us, the milder (but still warm) weather makes it an ideal time of year to get married in Spain. It's also a very busy month for wedding shows and exhibitions in Dublin, Ireland.
So that's precisely where the Sunset Beach Club Weddings Team are off to this weekend, and again at the end of the month.
Dublin hosts two of the biggest wedding shows in Ireland this month: The Wedding & Honeymoon Show at the RDS this weekend (5th & 6th of September) and the Wedding Journal Show at City West at the end of the month (27th & 28th September). 
Both of these shows allow brides & grooms to experience everything they will need for the perfect wedding under one roof. Wedding dresses, accessories, shoes, photographers, flowers, wedding cakes and, of course, venues to celebrate your big day are just some of the suppliers exhibiting at these shows.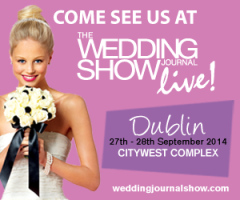 If you are thinking about getting married in Spain and would like information on how to organise and manage your Spanish wedding, Sunset Beach Club will have stands at both wedding shows. Our team of experienced wedding planners and organisers will be on hand to answer all your queries and questions and provide information about our beautiful wedding venues.
Many of the exhibitors at these wedding shows will be giving away fabulous prizes… if you stop by the Sunset Beach Club stands you could win yourself an amazing 3 night romantic break at our hotel!
For more information about the great-value wedding packages available at Sunset Beach Club or to learn more about the requirements for getting married in Spain, please visit the Weddings section of our website. 
We look forward to meeting Brides & Grooms at the Wedding & Honeymoon Show and the Wedding Journal Show this September!