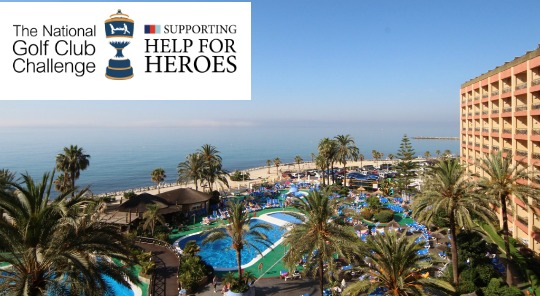 We're delighted to, once again, collaborate with the Volvo National Club Challenge, the UK's largest amateur charity golf competition, supporting and helping members of the Armed Forces through the Help for Heroes Charity.
Last year's event was a great success and Sunset Beach Club was delighted to contribute by donating a fantastic 3 night winter break as one of the prizes. This year, in addition to the actual golf challenge, the Volvo National Club Challenge has set up an auction page on their website (http://nationalgolfclubchallenge.org.uk/auction/index.php ) with some fantastic holidays and breaks for people to bid on. 
If you scroll down the page you'll come across the 3 night winter break we have donated this year… If you fancy bidding, all you have to do is click on the red button; you'll be taken to an online form where you will be required to enter your highest bid.
The auctions run to the end of each calendar month and the winning bidder will be contacted once the action is over.
We'd be delighted if you could join us in supporting this wonderful cause by bidding on one of the wonderful holidays or items in the auction; you never know, your bid could get you a fabulous 3 night winter break here at Sunset Beach Club 🙂